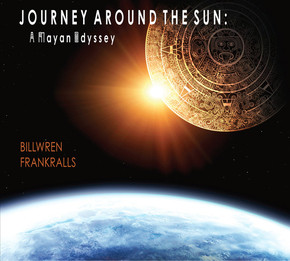 The follow-up to the duo's critically acclaimed debut One Day In A Life, which hit #1 on FM new age music radio stations around the US in 2010, and was picked up by Sirius XM satellite radio.
[vimeo 24666491 nolink]
Showcasing a new side of Wren's and Ralls' musical persona by infusing world music elements in amongst their now trademark blend of new age and contemporary instrumental melodies, the album once again features superb orchestral arrangements, as well as solid musicianship from guest arrangers and accompanists.
Bill Wren "Between Heaven And Earth": SKOPE IT HERE!