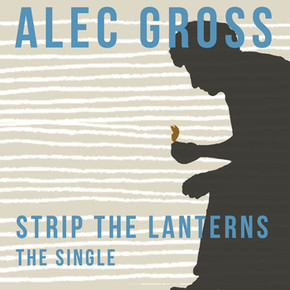 "The term "Cinematic Americana" is like a nicely wrapped birthday present. You know there's going to be something good, you just have to unwrap the gift and see what sort of treats lie inside." writes Boston Band Crush about song-slinger Alec Gross' Strip the Lanterns, his debut 11-track LP whose songs detail a somewhere America that is at once familiar, but ultimately troubled.
[youtube aC74JGsP9AI nolink]
"What Strip The Lanterns does is it makes all the non-cinematic Americana just look bad by comparison." Armed with a killer album, and a live show that juxtaposes heavy, swamp-drenched laments with beautifully vulnerable acoustic admissions, all topped with soaring and effortless vocals that leave audiences converted, Alec is poised to make some very big impressions in the coming year.