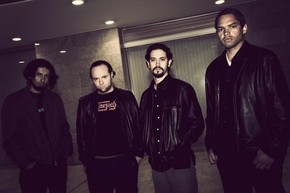 "Only When", the new video from colombian prog metal rockers OPENSIGHT can now be viewed on their official site. The track comes off the band's new record "The Voice of Nothing", which has received favorable reviews from various media over the world.
Commented OPENSIGHT front man Ivan David: "The video was done very carefully. We wanted something different, with a bit of drama and a bit of cinematic quality, which are aspects   that we try to evoke with our music. The video helps to introduce people to OPENSIGHT. It reveals some of our inclinations and is faithful to what the band is really about. I'm totally happy with the end result. Go check it out to see what I mean!"
[youtube E-0xkxTp33c nolink]
"The Voice of Nothing" was released on May 28th and is available on various places including Opensight's official website.