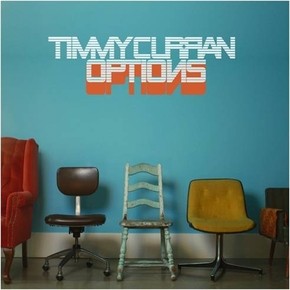 Known as one of the world's best surfers, Timmy Curran has now carved his own path in music and shows he has equally as many talents on dry land. This summer Curran will release his third studio album titled Options.
Full Album Download FREE: http://timmycurran.com/options.zip
Produced by Curran and fellow band member Andy Smith, the album started to take shape in Curran's garage of all places. With finishing touches completed in Losv Angeles, Curran gave the reins to Smith and says he's thrilled with the final product. "I couldn't be happier with this album, it's exactly what I wanted it to be and what I knew Andy could help us make." Up and coming singer/songwriter Catherine Clark, at just 17, also made contributions to the album as guest vocalist on two songs.