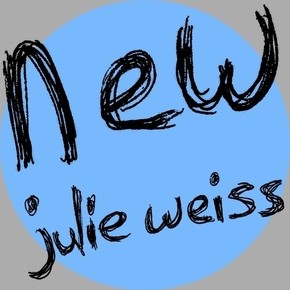 After graduating from Monmouth University (West Long Branch, New Jersey) with a degree in Music Industry, Julie found herself working at various independent record labels in New York City and for producers/studios in both Northern New Jersey and Manhattan.  
While attending a recording session in Manhattan for one of her biggest musical heroes, Julie realized she had virtually no recorded material of her own.   She decided to hire one of her bosses to produce her songs.
"New" MP3: http://www.skopemag.com/audio/JulieWeiss_New.mp3
Her latest single "New" is out now and available digitally through online stores such as iTunes and Amazon MP3.
iTunes US: http://itunes.apple.com/us/album/new/id366406990
Amazon MP3s: http://www.amazon.com/New/dp/B003FSNVVO/ref=sr_1_20?ie=UTF8&qid=1305067814&sr=8-20