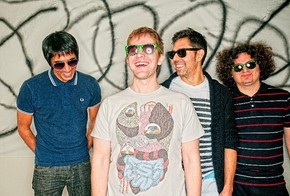 Saves The Day, the seminal band that helped create and define the emo pop punk genre, returns with their new album, Daybreak, on September 13th through Razor & Tie.      
Saves The Day continues to tour and is currently on the road with The Get Up Kids with future tour dates to be announced soon.
[youtube VaK4DjJRx7U nolink]
Produced by Marc Jacob Hudson (Two Tongues, Chiodos) and Saves The Day, the much-anticipated Daybreak is the final piece of a three album concept trilogy that started with the 2006 release Sound The Alarm and the 2008 release Under The Boards.   Unlike the discontent and remorse ofthe previous two albums, Daybreak is eleven tracks of growth, acceptance and evolution.