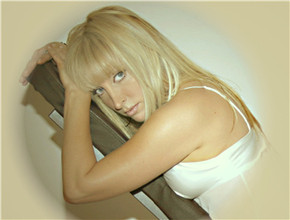 Well I have finally decided to return back to work after an incredible Memorial Day weekend. Summer is officially here and my guest this week is just perfect to help kick off my favorite season of the year. It is my pleasure to introduce a female Latin singer/songwriter that is the whole package by the name of Silvina. At first glance you notice how attractive Silvina but then you hear her hit song "No Se Porque" and you know she is for real. Silvina recently was awarded the "Sonicbids OUTMusic Awards Humanitarian Songwriter of the Year." Join Silvina & I as we speak on everything from her Argentinian roots, what "No Se Porque" means, the USA immigration issue, and so much more!
Stoli: Where are we talking from today and how is your day going?
Silvina: Hi, I am at my office right now, in Hoboken NJ. That is about 5 miles from midtown Manhattan, NY. My day is going GREAT, because I have the pleasure to be talking to you guys, and that's a real treat!!
Stoli: Is Silvina your real name or is that your stage name?
Silvina: Silvina is my real name!! It is a very Argentinian name, and that's where I come from. I am originally from Buenos Aires, Argentina.
Stoli: At what age did you realize you had an incredible vocal ability to sing & write music?
Silvina: I think I was born with the feeling of being an artist, a musician. I remember as a 9 year old growing up in Buenos Aires Argentina, spending those long summers, playing outside, climbing up to the roof of my house and thinking the world was my stage!
That feeling is still intact. When I turned 18 and had to decide what career I would choose for the rest of my life, is when I knew, that being an artist was all I had always wanted. I still went to college, but that feeling always remained in me and kept tapping on my shoulder reminding me of who I was meant to be, at those moments when you look for answers somewhere else.
Stoli: You are very beautiful. Do you mind if a new fan listens to your music because they are attracted to you?
Silvina: First of all, thank you for the compliment! But I really DO NOT mind at all!!!   It is part of who I am, just as much as my musical abilities, and talents. We are all born with traits that are there, as part of our whole, part of a package.
Stoli: Do you have a day job and if so how do you balance career, family, & music?
Silvina: I am VERY fortunate to have the type of job I have!! I do Real Estate in the Metropolitan New York area. This job allows me the flexibility in hours and schedule and the freedom to do what I love doing which is music. It wasn't always like that though,   that's why I really,   really appreciate my current daytime job!   My family is very supportive of my music career and they are all on board with the downfalls as well as the success stories. I think that having a family that understands this business, is so vital to any musician's success!! Especially nowadays, since an INDIE artist has to be completely responsible for their career . I work a few hours a day in my music career, from, writing , to recording, to promoting myself online,   to pitching my tunes to opportunities and gigs. It is a job!!
Stoli: How did your Latino family background and your experiences as an immigrant help shape your music & subject matter today?
Silvina: This is a very interesting question!!! I am so proud of my Latin origin and background!   I can proudly say that I am not only Bi-lingual, but also bi-cultural. I have spent exactly half of my life in Argentina, and the second half here in the USA. I love to integrate both cultures as part of the musical style. One element that will always be present in all my tunes is the Spanish sound touch.   My experiences as an immigrant were not easy at the beginning. I had to overcome adversity in a few instances, and that made me stronger as a person, and more sensitive as a musician. I incorporate all my life changing experiences in my lyrics. That is what I think makes my music different:   the impact that music and lyrics intend to have, to hopefully touch hearts and produce positive changes.
[youtube ibYnubq11Ts nolink]
Stoli: Your song "No Se Por Que" is a gorgeous song with deep meaning. When did you record that song and what does it mean to you personally?
Silvina: That song was recorded in 2010 first as a rough mix and it was expertly produced by LA producer David Snow. That song means so much to me!!! "No se porque" is my baby!! And I know it was manifested with a higher purpose. It is about the street children of Latin America. Those forgotten, neglected, abused, and exploited children who daily survive the streets. It touches deep inside. It is a project of mine to produce the video for it. The video ideas I have for this song are very compelling and it will hopefully touch a lot of people's hearts into action!! The video will be quite costly, so I am hoping to attract a sponsor who believes in this song and in a deep change!!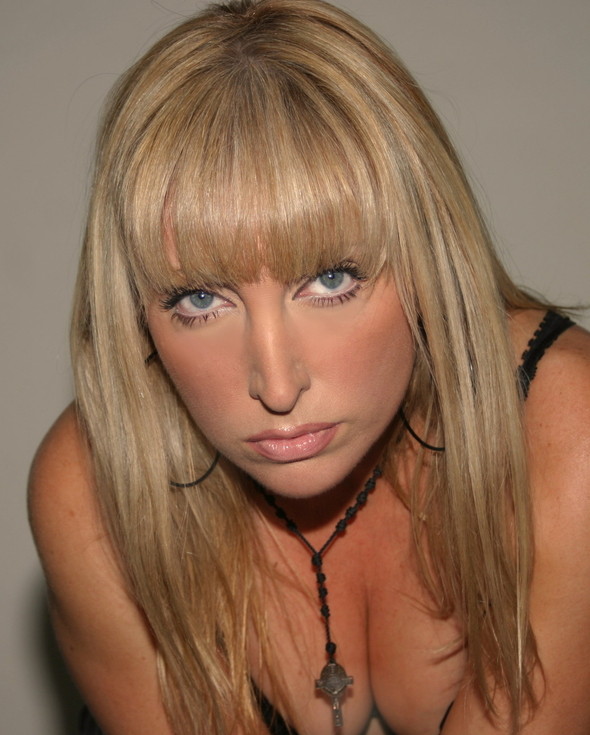 Stoli: What two Latin artists before you inspire you & you love their music?
Silvina: I would have to say Shakira and Ricky Martin really inspire me. Their music inspires me   at different levels, but their commitment to philanthropic causes inspire me even more! Their willingness to give back and work for a higher cause than themselves is what I want in my life.
Stoli: Even though you are speaking in spanish in your songs, the music is universal. Do you have any plans for songs in English now or in the future?
Silvina: Wow! You are reading my mind!! I am currently working on English versions for my songs. My Spanish versions have been so successful so far that we are working towards producing the lyric   crossover.
Stoli: Do you perform live in NYC and any shows coming up?
Silvina: I used to be in a Spanish Rock band, and we used to perform a lot, in different spots in NYC and Miami. Since I am a solo artist,   I have been focusing on writing, recording and in the overall production process, also marketing the material.
Stoli: What do you say to those who feel that illegal immigrants are a burden on the US economy and can you offer any solutions?
Silvina: I would remind them that that, is what the USA is made of. Of immigrants from every culture, race and color of every corner of this planet!! I would remind them that that, is what WE stand for, Liberty, freedom of expression, religion, peace,   tolerance,   diversity and compassion. Remember compassion, because that is a word which meaning can affect and change any person's life forever. Once you incorporate compassion into your life, you can change the world.   Immigrants   are the building blocks of this blessed country and society !! They work behind the scenes, doing the jobs nobody wants to do, the jobs that we take for granted but affect our lives daily. Without them for instance, NYC's restaurants would have to close doors!!   Without them, all the fruits and vegetables would rotten in the fields when no one would pick them up!   I believe that the borders should be restricted, controlled, to restrain the incoming outpour of people crossing daily. But it is also absolutely necessary to address the immigrational status of those hard working people and families who struggle daily to survive,   those who are being targeted thru racial profiling, especially in those states, where anti- immigrant   and anti -constitutional laws have been passed lately.  
Stoli: What is coming up for Silvina and where you at online?
Silvina: I am very excited because the OUT music awards are coming up May 23rd 2011, and I plan to be there on the red carpet!! This awards will help me get No se porque   video produced!!
That is the next step, creating a music video for No se porque, which is calling for one!!
I am in production of my EP right now with my producer David Snow, and there are lots of exciting and interesting things coming up!
You can check me out at www.silvinamusica.com
www.sonicbids.com/silvina2
www.jango.com/music/silvina
www.broadjam.com/music/silvina
and of course, you can buy my music in Itunes, and the main online music stores.