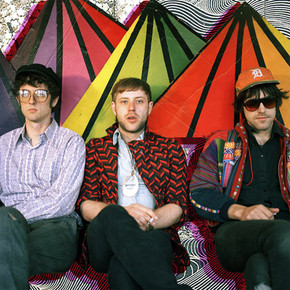 Raised on a diet of Terrence Mckenna,The Beatles, Syd Barrett, Nirvana and Turkish psychedelic music, GARDENS is part of the new sound of Detroit.
Formed by Matthew Mueller, Jeffrey Thomas, Julian Spradlin and Vincent Mazzola, they have already released a couple of singles and cassettes, and toured the country, sharing the stage with the likes of Brimstone Howl, Thee Oh Sees, Detroit Cobras, Akron Family and Tyvek, to name just a few. GARDENS is their debut album, produced and engineered by Chris Koltay (Akron Family, Dirtbombs, SSM) at High Bias recordings.
GARDENS will be in-stores May 10th through Alive Records on CD, Ltd. Edition GREEN VINYL WITH DIGITAL DOWNLOAD and digital formats.
DOWNLOAD GARDENS' NEW SONG "MAZE TIME":