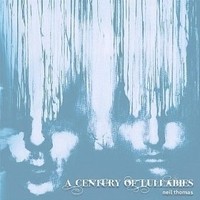 Over the years we've seen punk, rock & even alternative rock bands slowly erode into a dumbing down process of overly commercialized, corporate puppet shows. Unfortunately this form of entertainment not only exists in music but is slowly infiltrating TV Stets & Movie Theatres as well. Talking to many music fans out there, the response is overwhelming. Give me something new, something fresh & something intellectual & interesting. Give me band that dishes out good old fashioned Classic Rock with a no holes barred musical delivery & superb musicianship to boot. Give me something that doesn't sound like it was cut & pasted together in the mixing room.
So across my desk slides the new CD by UK's Neil Thomas entitled A Century of Lullabies headed up by guitarist/singer/songwriter Neil Thomas. What I heard put a smile on my face, finally an artist that gets it. A Century of Lullabies is some of the best new music I've heard in quite some time delivering substance, quality & many other aforementioned items I spoke about. You want rock, you want music that is packed to the hilt with diverse subject matter with a classic rock vibe. Well look no further. This CD covers all the bases delivering solid playing & amazing songwriting & a musical flair that will keep you coming back for more. This is definitely a thinking mans record. Music reminds me of many classic English bands of the late seventies & Eighties but with a more modern twist (Phil Collins, Genesis, Yes, Peter Gabriel, Kate Bush).
A Century of Lullabies by Neil Thomas is a musical breath of fresh air for me & it definitely worth checking out. It's a polished sounding musical production from start to finish & is just a blast to listen to. It's got it all – great playing, solid writing, & a classic rock feel. It's definitely a musical production that gives us a fresh glimpse at an amazing English artist & takes us back a few years before everything started sounding like — well like a commercial.  
By: Drew Blackwell
[Rating: 4/5]