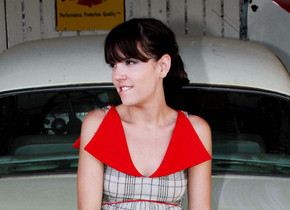 Tristen is excited to kick off the 2011 with upcoming tour dates in support of her new album Charlatans At The Garden Gate, out on February 1st via American Myth Recordings. The run begins with a home-town Album Release Show in Nashville on the 21st of January and sees Tristen and band heading out to the west coast in February.
"Eager For Your Love" MP3:
The release of Charlatans At The Garden Gate is the latest step in a long journey that began when Tristen left her native Chicago for Nashville to further pursue her passion for songwriting. She soon became part of Nashville's emerging community of young artists, a loose collective of musicians and writers deeply connected yet simultaneously unbound from the city's country heritage. With the help of friends and local musicians including producer Jeremy Ferguson she set to work recording songs that would eventually become the album Charlatans At The Garden Gate.