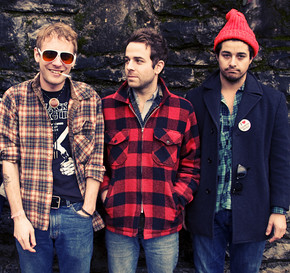 Partisan Records is excited to offer the first song from the highly anticipated debut album from Middle Brother. Middle Brother is Taylor Goldsmith of Dawes, John McCauley of Deer Tick and Matthew Vasquez of Delta Spirit, and the song is called "Me Me Me."
It was originally given away two weeks ago as a Christmas present from the band to its fans. The response was incredible.
The full album will be released on March 1, 2011.