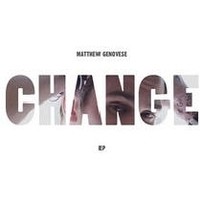 Over the years we've seen music slowly erode itself into popish nothingness. Artist after artist presenting themselves as superstars in the making, but look deeper you will discover many of these artists are nothing more than a pretty face, pushed in front of a microphone by the corporate giants in the hopes of making a quick superficial buck off of fans who don't realize how bad the music really is. All in all — it's over commercialized Ramon Noodles for the ears — & yes like reality TV it sadly generates revenue.
So across my desk slides the new CD by Matt Genovese entitled "Change." Did a little deeper I discovered that this Canadian lad not only has a great voice, plays guitar, writes amazing music — but he also spent several years attending   Berkelee college in Boston before settling in LA to peruse a musical career.
Change presents 6 amazing tracks that clearly prove Genovese has substance & genuine star quality. Music reminds me of Sugar Ray, Jack Johnson, & Jason Mraz. It's a polished sounding musical appetizer from start to finish served up fresh with great playing, solid writing, amazing singing & yes the ladies will tumble for him. Shame on me for thinking otherwise.  
By: Drew Blackwell – INDIE MUSIC MEDIA LLC
[Rating: 4/5]