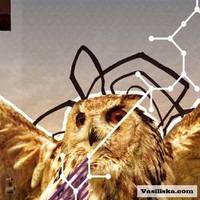 When searching for the next big thing in the world of indie rock, bloggers are quick to lend an ear to anything coming out of hot spots like Portland, Austin or Brooklyn. Mexico City doesn't exactly have the same kind of reputation for producing hipster-approved bands that these three cities do, but things may very well change with the release of Tre3s, the sophomore full length from Chikita Violenta.
First things first: Chikita Violenta could have found no better home for their fluid brand of noisy indie pop. Arts and Crafts, home to darlings such as Most Serene Republic and Broken Social Scene, is the perfect fit. With a reputation for putting out records that are at once manic and focused, this label uncovered a real winner. Tracks like the bombastic "The Pause" and "Roni," which features a scuzzy stomp complemented by weighty gang vocals, are highlights of the first half of Tre3s, though the record does not lose any steam in its latter half.
Produced by Dave Newfeld, there is an unwavering sense of poise that litters Tre3s. "ATPG" shuffles with the kind of exuberance that's often lost on the cynical indie masses. Chikita Violenta aim big on Tre3s and succeed with flying colours. It's a record that will not only leave you questioning a lot of what you think you know about indie rock, but will also ultimately restore your faith in the redeeming power of the unheard as well.
By: Joshua Kloke – joshuakloke@hotmail.com
[Rating: 4.5/5]