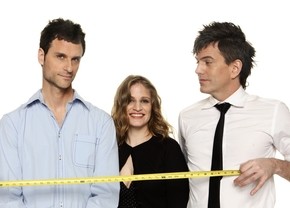 Brooklyn based indie pop-rockers The Davenports announce the release of their official Christmas song "Whore For the Holidays."   "Whore" is likely a familiar story to many, the guy or girl who goes too far at the office holiday party.
MP3 for "WHORE FOR THE HOLIDAYS"
Helmed by Scott Klass the band features Tommy Borscheid, Angela Webster and Karyn LeSuer. Building on the pop craft of their two previous critically acclaimed records–Speaking of The Davenports and Hi-tech Lowlife–"Whore" is a prelude to The Davenports' new record, 'Why the Great Gallop' coming in January.