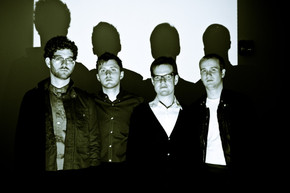 New wave indie-pop conglomerate, California Wives are releasing their dreamily resonant single, "Blood Red Youth" off their debut EP, Affair.
California Wives are Jayson Kramer (vocals, keys, guitar), Dan Zima (vocals, bass, guitar), Joe O'Connor (drums) and Hans Michel (guitar, keys).   Formed in 2009, the Chicago-born
synth pop quartet has already drawn comparisons to the likes of Joy DIvision, New Order, and The Police.