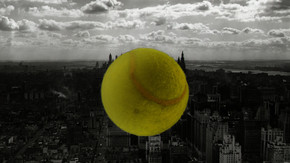 Rock group The BoDeans join many of the biggest names in the music industry, including Dave Matthews, REM, Macy Gray, and Pearl Jam in support of the campaign to urge fans to see the new Lawrence Bender produced film Countdown to Zero when it hits theaters this week and to join the Global Zero movement to eliminate all nuclear weapons. Many of the artists and musicians have recorded online PSA's for Participant Media's social action campaign, and will be tweeting and urging concertgoers to see the film when it hits theaters on opening night and to sign the Global Zero declaration.  
"I wrote the song about extremism – about the importance of finding a middle ground for the sake of humanity as a whole. I support Global Zero and want to encourage people to see Countdown to Zero because it is imperative that we come together to end nuclear proliferation," said Kurt Neumann of the BoDeans.
[youtube 3T4t22UazTs nolink]
Countdown to Zero opened in New York City and Washington DC July 23rd and will open in twenty other cities nationwide on the 30th.