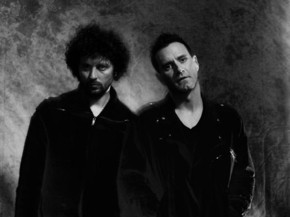 In celebration of the release of UNKLE's fourth-proper full-length record Where Did The Night Fall, UNKLE is releasing the short film trilogy, 'Saviors and Angels'.
Written and directed by Paul Andrew Williams, the film that features UNKLE songs, "Caged Bird," "The Runaway" and "Another Night Out." You can watch the film here. Featured song "Caged Bird," as well as "Natural Selection" from Where Did The Night Fall, are available for free download via UNKLE.com.
"I was asked if I would do some videos to music from their latest album and after
sitting down with James [Lavelle] and listening to it together, it was clear that every track had a really strong journey and there were definite themes that we both felt were prevalent," says Williams. 'Saviors and Angels' follows the story of a passionate, young Romanian couple on their path to a better life who will do just about anything to get there.
Saviours And Angels from UNKLE on Vimeo.