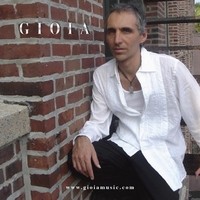 If there's one thing I can say about Frank Gioia, or simply Gioia (pronounced 'joy-ah', which means 'joy' in Italian), the man is truly persistent. Not in the bad way persistent, but the 'I-know-what-I-want-and-do-what-it-takes-to-get-it' persistent.
 
Since New Year's Eve, I've received e-mails from Gioia, and yes, sometimes a writer gets caught up in deadlines, other responsibilities and piles of other CDs as well (Hey, I'm not perfect!). What stands out from the rest is Gioia's continuous follow-up…the man knows that he needs to be heard, and today, folks, he's gonna get it.
 
While listening to his preliminary sophomore album, "Flawless", set to release the end of this year, I read through his bio, and man, let me tell you, this guy got his grind on when it comes to music. Talk about going through some great lengths to finally find the true path to your destiny.
 
A Boston native, Gioia fell in love with music early on, singing by age 12 and later pursuing the dreams of being in the biz. As noted, Gioia "invested thousands of dollars into a business deal that his producer was undertaking to launch an indie record label". Sadly, Gioia was scammed out of his hard-earned dollars from working as a waiter, and as "the real world" came a-calling, Gioia was swept into the work world, working as a restaurant manager while taking care of his family.
 
Dreams never go too far, especially when it's truly meant to be, and yes, for Gioia, this holds true. It wasn't until that one fateful night (I've always wanted to say that line!!) that Gioia realized music was his calling.
 
Driving home late one night from work, Gioia fell asleep behind the wheel and ended up crashing, after flipping over seven times. I won't get into details of just how badly he was injured, but let's just say that if he needed life support, then he was really messed up. In the midst of it all, Gioia says that he was visited by a "supportive spiritual presence" that let him know he'd be just fine.
 
If that's not a wake-up call, I don't know what is, and with that experience, Gioia pursued music once again.
   
On "Flawless", which currently has eight tracks (more to be added), my first thought was, "this guy reminds me of Adam Lambert." (Yes, I like "Whataya Want From Me".) It's got a very pop/dance type of vibe going on, with a dash of rock (such as the song "Real") that's very catchy.
 
There's a bit of upbeat tunes, as well as slower ones, such as "Angel on your Shoulder", which was inspired by Gioia's near-death experience. I really liked the chorus of the song, "Don't you know there's an angel on your shoulder, fighting by your side. Life can turn around (in an instant) don't you say goodbye."
 
"The Fire Rages On", featuring Lynne Hajjar is a sad song about the rainforest being burned — "The raindrops falling from the sky, all the tears of nature as she cries. Life was abundant here, but now it's gone. Raindrops falling down, fire rages on." Though sad, the track has a very positive message to be more environmentally aware — "So, this is our demand, stop misusing this land. Progress and caring must go hand-in-hand…"
 
Overall, "Flawless" has a little bit of everything to 'enjoy-ah.' So, Gioia, the persistency definitely worked!
 
For more on Gioia, visit www.gioiamusic.com.
Author: Erika Y. Gradecki
[Rating: 4/5]