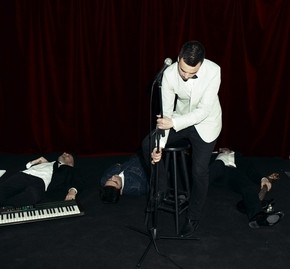 "'Just Can't Sleep' is about a love affair with the late 70's and early 80's in New York City. A time when the city was in despair and at its lowest in places and extremely high in plenty of others.
Studio 54, one of those infamous places where many worlds collided under one roof, all with an air of decadence, disco and glamor, "There's also that paranoid element to it though. If you want the party never to stop, you're inevitably going to get dark." Says Alex Aikiu, the man behind the band, as well as the charismatic frontman of this three-piece Parisian art-pop collective, consisting also of Julien Vichnievsky and Cedric Pilooski (D*I*R*T*Y).
T H E A I K I U – Just can't sleep from AbracadaRecords on Vimeo.