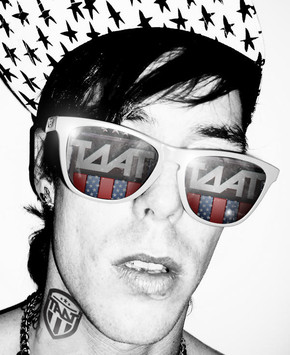 Off the heels of the critically acclaimed Trouble Gang Mixtape, Trevor "Trouble" Andrew returns with the first video from the record for the bangin track "Cadillac". The video features collaborators Jofo & Stunnaman who also appear on the track.
Directed by Jason Bergh, who has directed videos for artists such as Plus 44, Gwen Stefani, the Wallflowers, Busta Rhymes, Pharrell and Nelly Furtado, the video follows the gang as they embark on an extravagant ride around Los Angeles, picking up honnies and rolling in style.
Trouble Andrew "Cadillac" Music Video from UX ENTERTAINMENT GROUP on Vimeo.