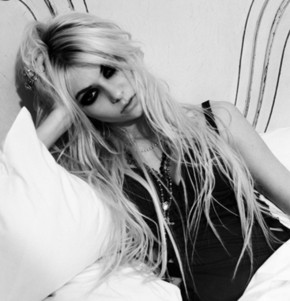 THE PRETTY RECKLESS, fronted by Gossip Girl's Taylor Momsen, are scheduled to release their full length debut this August. The first single "Make Me Wanna Die," is featured on the soundtrack to the film Kick-Ass as well as the band's forthcoming self-titled EP out June 22.
The songs, all written by Momsen, her producer Kato Khandwala (Paramore, Breaking Benjamin, All Time Low) and guitarist Ben Phillips, run the gamut of emotion.
THE PRETTY RECKLESS join the 16th annual Vans Warped Tour this summer, commencing June 25 in Los Angeles.
Check out the video clip for "Make Me Wanna Die":