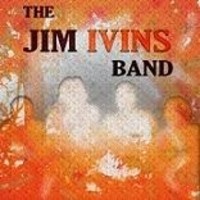 Get ready for this pop/rock band from Richmond, Virginia as they set the bar high with their new EP.   The Jim Ivins Band is rich with sound and heavy on the acoustic side.   Whether it's rock you crave or pop goodness that you desire, this group will satisfy all of your musical needs.   They may be young up-and-comers, but these artists are wise well beyond their years from a music standpoint.  
The Jim Ivins Band is made up of: Jim Ivins on lead vocals & guitars, Drew Martin on guitar & backing vocals, Bobby Gary on bass & backing vocals and Jack Ivins on drums.   These three musicians come together to create such a thick fullness of sound.   They appear to be having a blast making music as they make it all fun & lively.  
All five tracks definitely exhibit a pop-driven side that makes them a fan-worthy and radio-friendly band for today.   However, it's not all about poppy 'n' peppy tunes for Jim & company as they mix in the rock with the wonderful acoustic presence.   Specifically on track four, "Every Day's Another Goodbye", you get wonderful acoustic guitar playing with a very sincere vocal approach.   Jim Ivins really has some pipes as he belts out these five power pop'n & rock'n tunes.  
This is one solid, all-around band that has an incredibly cool vibe.   In just three short years, The Jim Ivins Band has had the pleasure of sharing the stage with: Carolina Liar, Parachute, Mae, The Ataris, Cracker, Carbon Leaf, Pat McGee Band and Rookie of the Year just to name a few.   They've also appeared at the 2009 Miami Music Festival and not to mention this Richmond foursome had some producing help from Ace Enders (The Early November) on the new EP.  
This is one band to look out for because the songs are catchy and the energy is contagious.   If you're not a fan TODAY, then you will be TOMORROW!   For more on The Jim Ivins Band and their new release, SKOPE out www.myspace.com/thejimivinsband.  
By Jimmy Rae (jrae@skopemag.com)
[Rating: 4/5]