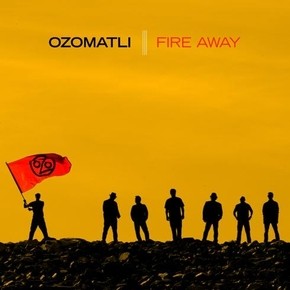 Celebrated Los Angeles culture-mashers Ozomatli are back with a new album and a new label, Fire Away, out now on Mercer Street Records / Downtown Records.
Fire Away features the band's Grammy Award winning mix of hip hop and salsa, dancehall and cumbia, samba and funk, merengue and comparsa, East LA R&B and New Orleans second line, Jamaican ragga and Indian raga. Fire Away is arguably Ozomatli's most diverse album yet, ranging from the emotionally resplendent ballads "It's Only Time" and "Love Comes Down," to the 60's Stax influenced vibe of "45" and the Spanglish of "Nadas Por Free".
But Fire Away also includes one of the more controversial songs Ozomatli has ever penned in the band's 15 year history, "Gay Vatos In Love". The inspirations for the song include the protests revolving around Prop 8 in California, and the murder of a transgender teen, Angie Zapata, who was beaten to death in Greeley, Colorado in July of 2008.
Ozomatli video for "Gay Vatos In Love":
[youtube K6pe3LUL5Z4 nolink]