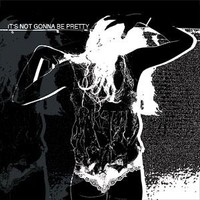 When The Sour Notes' fourth release, "It's Not Gonna Be Pretty", arrived in my mailbox, I honestly didn't know what to expect. Just reading the title of their band made me chuckle, but as I popped the CD into my walkman (yes, I still own one, and it's a more than 10-year-old Sony), I was pleasantly surprised by their sound.
The Sour Notes formed in 2007 in Austin, TX, spearheaded by lead vocalist and guitarist Jared Boulanger, and has released three other albums to date: "The Meat of the Fruit" (2008), "Received in Bitterness" (2009) and "Never Mix, Never Worry" (2009, short EP). Since their formation, the band, which also includes Chris Page (who seems to play everything from guitar, keyboard, organ and synthesizer — talents shared also by Boulanger himself), Travis Hackett (drums) and Brandi DiPietro (bass), has toured all over Texas, as well as major cities such as Baltimore, Philly, New York, Boston and Nashville. The group also played at last month's SXSW 2010 festival in Austin, which is an annual event that includes media, film and music artists.
"Beyond Recognition", the first track off their current release definitely caught my ears, as Boulanger's calm, gentle voice seemed almost soothing after a hard day's work. It's a voice that seems hard to believe would ever turn angry (but of course, we're all human). The spoken-word-like song features a cool synthesizer beat in the background, while Boulanger belts "…it was your cold dim basement, it's my flooded home. It was the look that I thought you reminded me of…"
What's great about music is that it's left to interpretation by the listener. Anyone that writes a song knows that the meaning to them is personal (and at times can be universal in translation), however, the listener can take it as they hear it. This is true for "Familiar Presence", as it sounds like a song about cheating: "…This time it's no surprise that there's somebody else cuz you run your mouth like it suits you well, like its life or death."
Don't let the name fool you, there's nothing sour about this band.
For more on The Sour Notes, visit www.thesournotes.com.
Author: Erika Y. Gradecki
[Rating: 4/5]