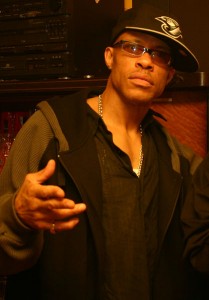 The legendary lyricist called Guru born Keith Elam is in a coma after suffering a heart attack. He is awaiting surgery and remains in critical condition. Originally from Boston Guru moved to New York to pursue his rap career. He went on to become one of the most praised and respected MCs in hip hop crafting the Jazzmattaz series of albums that was a fusion of rap music and jazz.
He also is a leading member of the rap group Gang Starr and has released several albums with that outfit going back to 1987. He is known for his intelligent and socially conscious lyrics that defy the conventions of mainstream hip hop. He is a street poet who has used his skills to spread a positive message and to uplift and inspire his fans.
Guru's collection of work is vast but here is a little slice of the genius that is Guru – Gifted Unlimited Rhymes Universal. Get well Guru. Every one here at Skope is pulling for you! Peace and Respect.