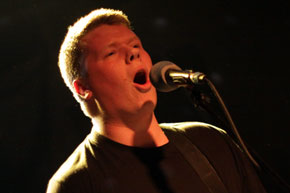 It was a night of indie rock goodness at Masquerade's Hell in Atlanta, GA with Scottish rockers, We Were Promised Jetpacks, giving a heartfelt performance with emotive lyrics delivered over punk riffs and shout from the hilltop vocals.

The opener was the dramatic "A Half Built House" with its mysterious number-sequence vocals, like some spaceship computer voice, interspersed with scratchy cassette rewind samples. It was a moody intro, a slow build up and then the spell was broken when lead singer Adam Thomson went to reach for the microphone and it fell a few inches from his lips. The serious tone was shattered and replaced by levity — Thomson laughed outwardly, grinning at the crowd. The audience shared in the laugh. He wasn't taking himself too seriously and although the somber tone of the musical affair was interrupted it effectively drew the audience closer to the band.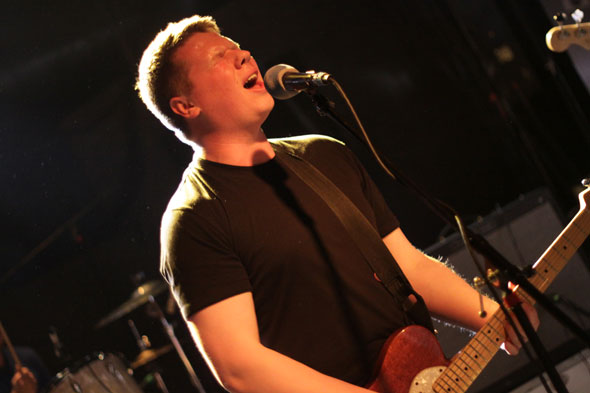 Quickly gaining composure Thomson swung back into the set. Thomson howled at the microphone, he stood two or three steps back from the mic and shouted through the air, he would edge closer as they built to the crescendo of each song, and this added a far off effect to the vocals as if he was screaming from some far off highland crag. It was the sounds of Scotland – foggy, forlorn but strong and stubborn. Thomson hollered at the top of his lungs with his pronounced Scottish brogue, spray glistened in the stage lights as he spat out his heartfelt proclamations.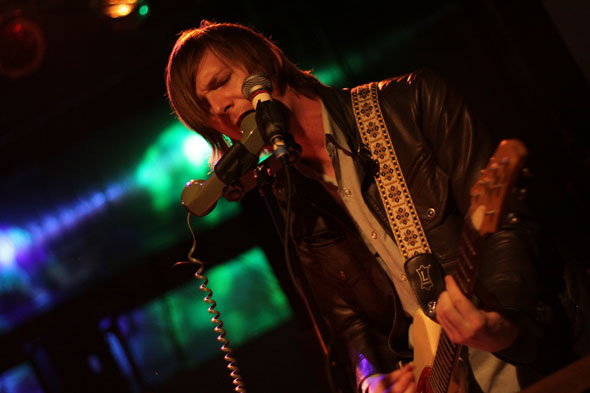 Openers of the night included Royal Bangs and Bad Veins. Bad Veins is a duo of drummer Sebastien Schultz and singer/keyboardist/guitarist Benjamin Davis. Schultz was phenomenal on drums giving a smashingly large sound to the small outfit. Davis's vocals were soaked in electrostatic fuzz much like what you hear from Julian Casablanca of The Strokes. He has the same type of protracted world-weary vocal styling and it complemented their melancholic set.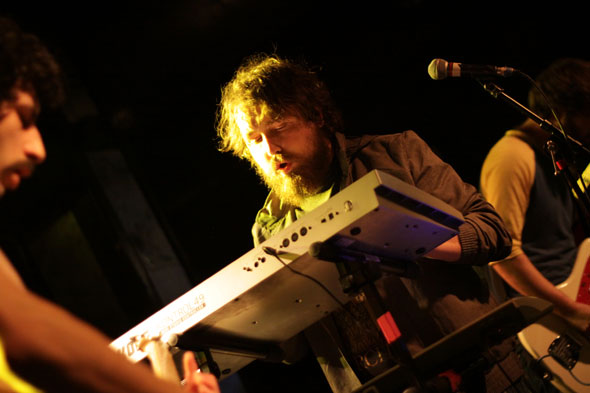 Royal Bangs put on a cacophonous set with bearded front man Ryan Schaefer alternating between the Korg, his guitar, tambourine and drums. The instrumentation was layered and rich with a full six-member band. It was more up-tempo here, a departure from the evening's predominantly shoe gaze theme. The band grooved, jumping in and around cleverly crafted hooks — a funky jam band along the likes of My Morning Jacket.