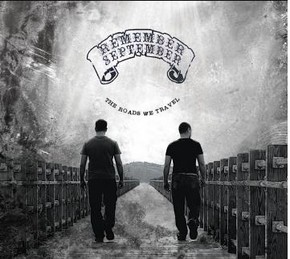 "Over our four years together, we have seen our grassroots effort blossom from playing exclusively at local clubs around NYC to performing at stadiums and major venues with some legendary acts such as Chicago, .38 Special, Average White Band, The Guess Who, John Cafferty & The Beaver Brown Band, Randy Travis, Johnny Winter, Steve Vai, Ari Hest, Spin Doctors, Stroke 9 among others."
Remember September is traditionally a 5-7 piece band.   However, for various shows, we will add other musicians. We have performed for high school/college-aged audiences to Woodstock-aged fans with the same appreciation for our eclectic sound and universal themes. Conversely, we also appear as an acoustic act throughout the Northeast with one, two or three players. We   vary our setlist according to the venue, type of audience and length of our performance.
Remember September is committed to creating the finest original music with quality lyrics and excellent musicianship. Occasionally, we will add cover songs from our 350+ repertoire ("Dylan to Daughtry"), either upon request or to create a certain ambiance for your audience.
"Better This Way" MP3:
Who are Remember September?
Jay Schod — is quickly becoming one of the most respected singer-songwriters in the area. His heart-felt lyrics and unorthodox melodies have become the trademark of the Remember September sound.   In addition, his smooth yet soulful vocals have been compared to a modern Van Morrison and Brad Arnold of 3 Doors Down.
Chris Schod — The oldest of the Schod brothers, Chris is a former professional model and TV-ad personality   who has added style and panache to the band. His "spot on" harmonies and memorable guitar "licks" are the fine brush strokes to many of our most memorable tracks. His love for all kinds of music from Dave Matthews to Stevie Ray Vaughn has been an inspiration for many of our tunes.
Gerard "G" Awad – Gerard joined the band in 2006 and is the backbone of our rhythm section. Inspired by legends like Keith Moon and John Bonham, "G" has been performing since age 5 — joining a legacy of Awad-family drummers.   Born in Paris, he has played in everything from reggae to blues to jam-band acts. His studio experiences include several projects while living in LA for a variety of genres and musical tastes.
Dave Savitsky – For many years, Dave has been considered one of the finest sax players in the area. He is a graduate of The Hartt Music School at The University of Hartford and The Berklee School of Music in Boston. Additionally, Dave is also a college music professor at SUNY-New Paltz.   A previous member of several award-winning jazz bands, Dave has added an element of "cool" to the Remember September sound. His love of jazz and R&B can be found in most of our newer tracks.
Eric "L'ilshoddie" Schod – At age 21, Eric is the newest full-time addition to the band; having recently completed his studies in Boston. Eric adds his interesting baselines to our rhythm section, which are reflective of his love for R&B, funk and hip-hop.   He is a great fan of Victor Wooten and Stefan "Fonzy" Lessard of The Dave Matthews Band.
Luke Milbury — Luke is a Boston native and Berklee Music alum. He is our version of Ian Anderson because of his ability to play a variety instruments, write great songs, produce and provide excellent vocals and harmonies. His meticulous and professional approach to our music has been a great addition to both our studio sessions and live performances.   For our Boston friends, Luke's dad, Mike, is a legendary member of the Boston Bruins and is the current hockey broadcaster for both NESN/NBC Sports.
What brought Remember September together?
 
RS originated in 2005, when a producer, Alec Head, heard Jay Schod play an acoustic show in nearby Bridgeport, CT.   Alec, who had worked with the legends of the industry, Michael Jackson, George Benson, Madonna and others, wanted to create a grass roots production that featured Jay's voice and heart-felt lyrics. The cd, "Something Much Deeper," was more of a adult contemporary cd with several tracks being used for compilation projects, etc.
 
Just prior to the first studio sessions, Jay badly broke his wrist in a snowboarding accident and his older brother, Chris, received his final concussion while playing ice hockey at University of Rhode Island. Chris came home to play Jay's acoustic parts and, soon thereafter, RS was formed. After playing a year's worth of area shows around NYC, we were selected from a number of quality acts to be the "opener" for Chicago and Randy Travis, which was a great honor.
 
Soon thereafter, we were booked to play with a who's who of legendary acts, including .38 Special, guitar legends Johnny Winter and Steve Vai, Average White Band, The Guess Who, The Spin Doctors, John Cafferty and many others. Our music seems to appeal to a wide variety of musical tastes, genres and ages, which is probably best indicated by the variety of these established artists.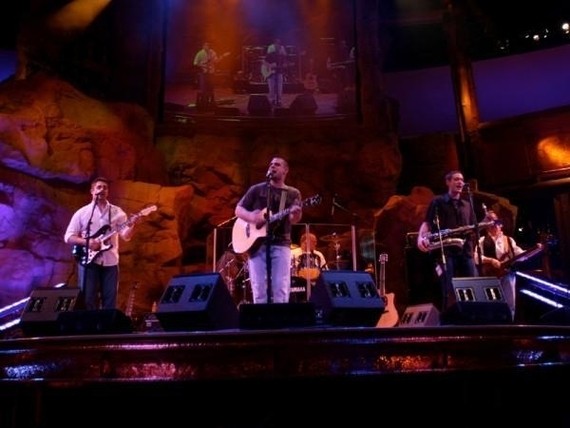 Who were your musical inspirations?
 
Although each of the band members has his own musical preferences ranging from metal to jam band to jazz, I would say that our guys all enjoy Dave Matthews Band, Sister Hazel, and The Allman Bros., if we needed to narrow it down to a few.
 
Tell me about your recent activities with Walter Reed and FOX.
 
Over the past two summers (and again this August), we bring the band down to Walter Reed Army Hospital in DC to perform for the rehabiliating soldiers, their families and the staff at this great facility. The band is friends with several people who have served in Iraq and Afghanistan and we wanted to do something to help out!
 
During our first show at Mologne House, we played in an outdoor quadrangle with several stories of dorms for the soldiers surounding us. One of the staff people told me to look up at the silhouettes of the badly injured soldiers who felt unable to come down for the performance, but were listening from their rooms. She mentioned that we were providing some comfort and enjoyment through our music for people who have given so much to us!   At that point, we were all hooked!
"Innocence" MP3:
Tell me about your new CD.
 
This is our second studio project (first since 2006) and it reflects the changes that we've made both musically and lyrically by recasting our members and maturing as a band (with almost 400 shows under our belt). This cd reflects our "spanning the genres" while trying to create a little anthology about the joys and angst of relationships in today's world.
 
What do you want people to get from your music?
 
We want to "connect" with people through our music. The one thing that we've gotten from playing with several acts, like Chicago, is that the audience wants to be transported back to a different time in their lives, which is commemorated through a particular song that brings back these memories. For example, we wrote the song, "Do You Remember," from the viewpoint of a boy who loses his parent during war. Can Tiger Woods play "Innocence" to his wife, Elin?
 
"Lonely Road," which we first played at the Chicago concert, has been probably our most popular song (from the Chicago Live EP), and amazingly gets the most notes from fans and A/R people, even though it is not Lady Gaga!
 
Tell me about tour or recording plans in the near future.
 
For the past two years, we have played extensively from Boston to Richmond. In September, Eric Schod finished school and joined his brothers as the new bass player.
 
We are ready to make the next move by 2011.   We have an incredible summer planned with a variety of great shows from New Hampshire to New York to Nashville…some with great artists and others as the headliner.
 
www.rememberseptemberband.com
www.myspace.com/rememberseptember
Facebook: rememberseptember  
By: Diana Olson