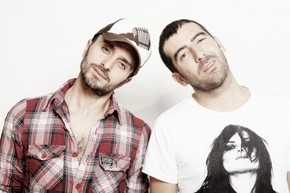 Parisian electro act, Make The Girl Dance, known for their smashing first single "Baby Baby Baby" has launched a fresh and catchy second single "KILL ME," that is guaranteed to make the body rock. The set of renown remixers on board are Toxic Avenger, Vektorkat, We Are Enfant Terrible and Audrey Katz.
The main idea Make The Girl Dance had for the video was, what would you do if you only had 8 days to live? The video is filled with fantastic rockstar clichés and outrageous and politically incorrect content.

MAKE THE GIRL DANCE "KILL ME" (official video)
Uploaded by placeblancherec. – Watch more music videos, in HD!