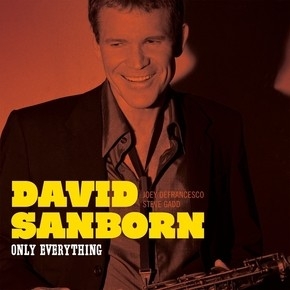 'Only Everything' the new album from legendary saxophonist David Sanborn shows Sanborn paying homage to the aesthetic of Ray Charles with new passion and vigor.
'Only Everything' comes on the heels of 2008's critically acclaimed Here And Gone with the New York Times noting "It's a tribute and a testament, brimming with conviction… the effect is a disarming delight." The CD will be in stores January 26, 2010 on Decca with U.S. tour dates announced to support the release.
'Only Everything' was produced by longtime collaborator and friend Phil Ramone with Joss Stone lending her sultry vocals once again for Ray Charles' "Let The Good Times Roll" while James Taylor completes a hypnotic rendition on "Hallelujah, I Love Her So".
"Hallelujah I Love Her So" Featuring James Taylor: