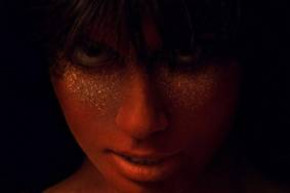 As Paper Garden Records continues to expand its PR roster with the best up and coming acts across all genres, the radiant pop eccentric mastery of NYC's SAADI is the perfect electropop delight to start off the new year!
2010 looks bright for this blossoming artist, with a Pianos residency already up and running for January and a 12" EP being released on March 9th.
Saadi's 12″ Bad City EP is a rhythm-centric foray into catchy and likable futuresounds, lovingly pressed on 150g WHITE vinyl and comes with a free digital download.
Check out SAADI's "Bad City" MP3: