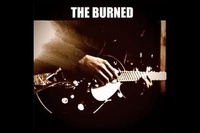 It's rare when music and lyrics reach down and touch your soul.   So rare, I can't remember the last time it happened to me.   Suddenly, I am sitting here mesmerized by "The Burned".
Thought provoking, current day lyrics are combined with mellow, accoustic and electronic sounds that extend themselves creating visual experiences that transcend definition!   It is impossible to listen to without feeling and hearing so much more than just a song.
Kurt Baumann's debut cd features 12 wonderful tracks.   There are currently 3   digital tracks available and the full album is to be released on January 26, 2010.
The album is the product of Baumann's years in the business: first as a member of the popular rock band Kan'Nal; and more-recently as the frontman of Grammy-winning DJ Adam Freeland's electro-rock trio, Freeland (which he spent considerable time on the road with this past summer). With all this seasoning, it's no wonder the album delivers on many musical fronts and is flavored with ominous, masterful storytelling with tracks like "Where Are We Now," "Monster" and "Make Believe."
"It's the storytelling and commitment to crafting my own sound," says Baumann with the authority and experience of a well-seasoned veteran and the desire to make it on his own, "I've tested myself on different levels over the years, and the answers are contained on this album," he adds.
Teaming up with veteran Producer and friend Dik Darnell [Baby Huey (Curtis Mayfield); Stallion (Casablanca); Jimmy Ibbotson of the Dirt Band; co-writer and producer with John Denver; and artist/producer/engineer at Caribou Ranch where Elton John, Chicago, The Beach Boys, Michael Murphy, Joe Walsch and many more recorded in the 70's], Baumann's first solo album has very memorable grooves, lyrics, melodies and a sound that "carries people to discover deeper places within themselves". "Where Are We Now" has already appeared on the TV landscape, being featured in the second season's premier episode of CRASH on the Starz network. "What we really know" is a reminder of our lack of self understanding and that of our ailing planet and "Listen" tells a poetic tale of trying to be optimistic in a messed up world.     Any of the tracks would be suited for a current movie sound track and have award winning possibilities.    
www.theburned.com
www.myspace.com/theburnedmusic
www.theburned.bandcamp.com
Review By: Diana Olson
[Rating: 4.5/5]