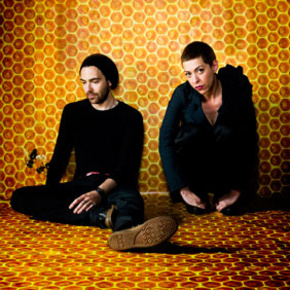 In the recent announcement for the 52nd annual Grammy Awards, acclaimed Montreal group Beast was recognized for their first-ever Grammy nomination in the category of Best Short Form Video for "Mr. Hurricane".
The band is in good company with industry heavyweights Coldplay, The Black Eyed Peas and Depeche Mode populating the category. The video was directed by Ben Steiger Levine and produced by Sacha Baylin-Stern at Nu Films; "Mr. Hurricane" appears on the band's self-titled debut, released on Verve Forecast earlier this year.
Hailing from Montreal via France, Beast's aural assault can best be described as Portishead meets Rage Against The Machine with elements of rock, trip-hop and jazz thrown in for good measure. Their self-titled debut has won over the critics and fans alike, with The Globe & Mail calling the album "One of the best albums of the year" and The Toronto Star referring to it as "One of the most strikingly original and swaggeringly bad-ass Canadian albums to rear its head in recent memory".
[youtube W4gHangfDys nolink]