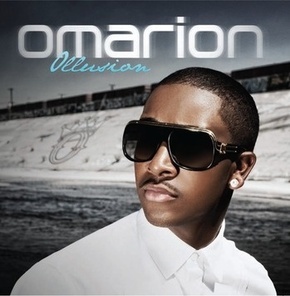 Please see the Omarion "Legacy" videos below. Basically this series takes you on a journey from his early days with B2K to his successful solo career featuring exclusive, behind-the-scenes footage of Omarion on the set of his music videos, tours and discussing his music career.  
Legacy Part 1:
[youtube 7r2gZidytrw nolink]
Legacy Part 2:  
[youtube EbPWmH8uprI nolink]
After three years away from studio and stage, Omarion is back with   a vengeance.   The content of Ollusion, his third LP, is bathed in erotic subject matter, descriptive song lyrics, and sophisticated   musicality. The album demonstrates just how Omarion has matured   along with his core listeners, which is evident in his first two   songs called "I Get It In" featuring Gucci Mane, and "Hoodie"   featuring Jay Rock.
The highly anticipated Ollusion will be hitting shelves on   1/12/2010.