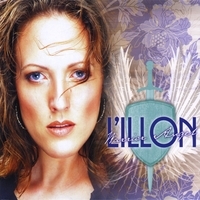 L'illon is a singer/songwriter based in Washington, D.C. who is about to take the music world by storm with her debut release.   This artist is hitting the indie music scene hard with her vibrantly fresh sound.   L'illon appears to be playing the role of the Warrior & the Angel on this new record.   On one end, she is a Warrior at heart because she is fighting for a new musical revolution of sorts.   On the other hand, she is an Angel in disguise because this musician is creating healing music for people to simply enjoy.   L'illon hopes to inspire people and make them feel good about themselves just by listening to Warrior Angel.   So, with the help of her mic sword and big wings, L'illon is ready to go to battle while offering peace of mind.
L'illon is blending an eclectic set of styles together in which she likes to call "Lucid Pop".   This new sensation is mixing classical, pop and world elements to match well with a very hip & modern feel.   This unique array of sounds can be best described as Vibilicious Pop chalk-full of colorful moods & emotions.   L'illon adds a voice that is angelic in tone & spirit that comes across as refreshingly tasteful.  
The album starts up with a track titled "Love Story" where right away you get a worldly/international-type appeal to go along with a fun, lively and pleasant sound.   I couldn't help notice the Latin beats & rhythms on this song along with track four, "Tu Solo Tu (Only You)".   There was a very hip & smooth flow here where I even sensed a close resemblance to that of Shakira's style.   Song three, "I Wonder", offers soothing, peaceful & loving melodies.   Installment #8, "Sweet Surrender", is just that as you get a delightful & succulent approach by L'illon.   The record closes with the title track, "Warrior Angel", where mysterious, magical, mystical, divine, sincere and powerful all collide together.   Song nine, "Untouchable", has an unconventional manner about it, but it is effectively current with its quiet & calm feel.   A line in this song really sums up the meaning behind Warrior Angel and that is: "You can't read my mind, I'm untouchable".  
This singer/songwriter from D.C. is evidently unreadable and appears to be untouchable as well when it comes to this "Lucid Pop" (aka Vibilicious Pop) phenomenon.   One thing is for certain and that is L'illon and her new project give passionate & powerful a new meaning.   Keep your eye out for this highly diversified artist!   For more on L'illon and her new release, Warrior Angel, SKOPE out www.lillon.com.  
By Jimmy Rae (jrae@skopemag.com)
[Rating: 4/5]