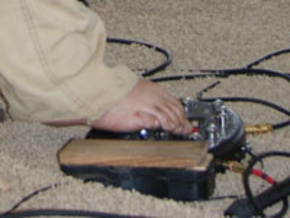 Happy Holiday All You Music Lovers! We have really spruced up the club this month and are showing off some really great Christmas albums to make your holidays merrier.   Plus we have a great feature on the repatriation of Haitian music–a sort of regifting back to the people of that country, based on the archival work of Alan Lomax. And, finally, we have a big party planned in the SonicBids Lounge with many more musical artists than we have ever covered.
I'd like to think they're all here to help me celebrate the book launch for my novella, The Bowdancer, which hit cyberspace on Friday December 4. The lovely people at Breathless Press (http://www.breathlesspress.com) are in the midst of adding some new subgenres, including my own, and have all of the details there.
But before I show you around, allow me to set the record straight about something in last month's column. In The Studio feature on Hobo Nephews, I was in error about Teague Alexi's involvement with the Feelin' Band. That band was started by Nicholas Mrozinski who fronts the band as it has expanded and contracted over the years. Teague asked Nicholas to collaborate with him on an album and therefore the work was Teague and the Feelin Band with Nicolas writing a couple of originals for the album—and, of course, he and his band backed up all of Teague's songs on the album, The New Folklore.   Both bands are good friends of mine and so, I sit here at holiday day time with a eggnog on my face.
So, come on in, and let's get up close with music.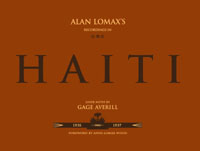 Back Stage
Repatriation of the Music of the Haitian People
Alan Lomax in Haiti
Harte Recordings
Released November 2009
Retails for $129.99
The world is a much better place because of the efforts of   folklorists Alan Lomax and his father John A. Lomax who traipsed up the mountains of Appalachia, the bayous of Louisiana, the cotton fields of the Mississippi delta, and the stalked the halls of prisons in Texas to record roots musicians and singers. We know more about ourselves and about our rich heritage because of their efforts. Alan Lomax, in particular, was not only an observer but also a guitar player and singer. He often won his way into musician's homes by sitting and playing music with them, singing the old songs with them, and asking in great detail where they had learned their particular versions of certain songs. Like an musical anthropologist, he was concerned with the song and its origins, as well as the singer in his or her environment.
I respect that keenly, coming from the foothills of Appalachia myself. My life has been made all the richer for knowing more about the old songs my family sang and for a decent respect that music was given by archivists like Lomax.
Several years ago, I had an assignment to write about another folk music archivist, and, frankly, the longer the interview went, the angrier I got. Only when I was struggling to write my article did I realize what was pushing my buttons. Unlike Alan Lomax, this archivist didn't stop at merely recording to preserve the music of my people or even putting the music of these hill musicians in record stores so that these folks would get the exposure they deserved. This archivist started recording with these musicians, then recording their songs himself, then giving concerts about their songs, making his own changes as he attempted to recreate this music, saying it was all done in the traditional, old way.
What I finally realized that made me so angry was a certain smugness, an air of authority about something this city-bred, East Coast archivist really didn't have a clue about. Mountain culture is far more complex than just music with its British and African roots. It has to do with isolation, grueling poverty, and a deep sense of pride and dignity—the context. Though I was born in a small town in East Tennessee, I don't know if I would even be welcome on some of the picking porches far into the mountains, even if I could recite the line of my people who'd lived in those same hills.  
I didn't want to tell this folk icon that one of his "discoveries," sounded just like my mother when she'd break out into song when cleaning other people's houses. Though my mother was long dead, I was afraid that he would want to ferret her out and any of the few remaining singers in my family. I was afraid I'd hear Mama's version of "Rose Connolley," the one I'd heard all my life and the one she'd taught me to sing, on his next CD!
But Alan Lomax was never of that ilk. As Assistant in Charge of the Archive of Folk Song of the Library of Congress from 1937 to 1942, Lomax was bent on preserving this music. It was as if he knew that change would come far too quickly. He spent his younger years collecting music from the US, the UK, Spain, Italy, and the Caribbean, contributing a majority of   more than 10,000 field recordings to the Library of Congress.
But that isn't to say that Lomax didn't produce folk music albums, concerts, and radio shows. He did in the 40s and 50s. But it was to showcase the musicians and the music he had found, to bring it to a wider audience. His recordings and concerts brought world music to Main Street, offering the music of Django Reinhardt, vaudeville Klezmer music, Finnish brass bands, jazzy pop tunes, bluegrass and mountain music, budding rock and roll music, and much, much more. Lomax was so devoted to this multicultural, multi-ethnic musical idea, he consulted with Carl Sagan in 1977 in the selection of music for the Golden Record that was sent into space with the Voyager spacecraft. Lomax included jazz, blues, rock and roll, classical music, indigenous music from the US and Peru, vocal music from the Mbuti Pygmies of Zaire, songs from Bulgaria, Sicily, and many other parts of the world.
His ideas on this music of the earth concept were extended in 2001 by UNESCO's Universal Declaration of Cultural Diversity. This edict safeguarded languages and culture (including music, art, dance, and practices) equal to the protection of individual human rights. This was considered essential to human survival.
So, this November, one of Alan Lomax's untouched projects, a five-month archival project conducted in Haiti in 1936-1937, has been respectfully restored and offered to the world. Alan Lomax in Haiti is an incredible box set, containing 10 CDs of music and documentary footage and two hardcover books. One book is an extensive set of liner notes and essays written by Gage Averill, an expert in Haitian culture, with lots of photographs that Lomax had taken during his fieldwork. The other book is Alan Lomax's Haitian journal that was carefully transcribed and annotated by Ellen Harold. The journal contains photographs and drawings that Lomax made about the instruments and people he observed.
Though most of Lomax's other field recordings had made their way into the phonographs of the public long ago, this particular work was left untouched. When Lomax considered bringing this work out of storage in the 1970s, there was so much high level sound distortion and surface noise it was impossible to work with them to put them into a popular format. So, back into storage they went.
It wasn't until new digital technology had surfaced that the Alan Lomax Estate, the Library of Congress, and the Association for Cultural Equity decided that perhaps now this work could be salvaged and presented in a form that world music enthusiasts and cultural scholars could easily access.
Sound restoration specialist Steve Rosenthall, who owns the Grammy award winning team at the Magic Shop in New York, cleaned up the recordings and brought a crispness to them. Gage Averill conducted painstaking musical, cultural, and linguistic archaeology in order to produce accurate transcriptions and   translations of the lyrics and precise cultural contexts for phrasing, lifeway descriptions exposed in the songs, and use of the songs. Still, it took ten years to complete the project.
Finally, Alan Lomax's personal mission to see that this great cultural work was returned to the people of Haiti. Fifty hours of restored, digitally cataloged, and pre-mastered recordings and film are being given to the Haitian Ministry of Culture and the Fondation Connaissance et Liberté. This is truly a national treasure for the Haitian people. And, a wondrous gift to the rest of the world.  
The Studio
Because it's the holidays, I've created an annotated list of some new Christmas releases that should be in anyone's holiday music collection.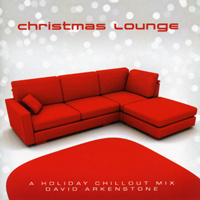 David Arkenstone
Christmas Lounge
Independent
I discovered David Arkenstone back in the 80s when I got into Windamhill recordings, specifically those I used for meditation. I enjoyed David Arkenstone's signature "Valley in the Clouds" because he incorporated drum beats into his work, not just the airy synthesizers that were so popular then. Arkenstone,   though a talented guitarist, is best known for his synthesizer work and he's had three Grammy nominations for his New Age albums. Interestingly, today he's not considered a New Age artist at all, but a rock artist who happens to be tuned into synthesizers and guitars. His latest holiday offering, Christmas Lounge, is a jazzy, rocking collection of favorite Christmas carols. They are so multi-textured that sometimes it's hard to find the melody he's elaborating around, as in his version of "Sleigh Ride."  
Surprisingly, Arkenstone's publicist is touting his take on "The Dance of the Sugar Plum Fairy"as a track to push. It's an interesting piece, but it reminded me too much of Switched on Bach of bygone years. What I did find very exciting, however, was Arkenstone's "We Three Kings" that has a Brubeck meets Christopher Parkening meets Signal Path feel and his "Carol of the Bells" that could be part of a movie soundtrack. Since "God Rest Ye Merry Gentlemen" is my favorite carol, I was interested o see what Arkenstone did with it. Again, the synth is ever present, but it's the guitar work and the faint vocals over that that make it extra special. Arkenstone's treatment of the sacred carols is particularly well done because listeners are looking for the melody lines that they have come to cherish at this holiday season–and Arkenstone allows them to come through his embellishments.
Though some of the work has an almost hip-hop pulse, I was less distracted by that than I was Will.i.am's version of Dylan's "Forever Young," which actually made me cringe. That pulse is present in Arkenstone's "Deck the Halls" and actually in the beginning of "Silent Night," but luckily Arkenstone quickly moves away from that into more lyrical realms.
If you want something holiday tunes this year and just can't bear another cut from Perry Como's Christmas album, grab a copy of David Arkenstone's Christmas Lounge. It'll but a holiday smile on your face.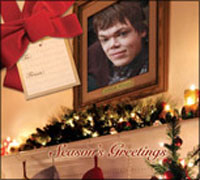 Justin Hines
Season's Greetings
The Orange Record Label
Landing in my mailbox this holiday time was a gem from Canadian singer/songwriter, Justin Hines. When I put Season's Greetings, his latest recording following his sophomore release, Chasing Silver, I was impressed with the lack of overproduction in this disc and the strength that was present in its simplicity. It relies on Hines straightforward vocals with just enough instrumentation and backup vocals to make it a very intimate recording. Hines' voice delivers an honest Americana sound that just rings through the entire album. The first cut, "Have Yourself a Merry Little Christmas," sets the tone with only Hines vocals and Justin Albedin's guitar accompaniment. It is refreshing at a time of over-indulgence.
Hines treatment of every song on this album is special. His "Winter Wonderland" is a roadhouse version with Albedin playing a resonator guitar. It's a very unexpected treatment of this song, but very, very tasty. Then, there is his treatment of "Christmas Time Is Here," that was made popular in Charlie Brown's Christmas. It's a sweet pop tune.
But it is his three originals on this album that absolutely sparkle. "And Then There's Christmas," with Ron Lopata's piano and glockenspiel and Roger Travasso's percussion, underlines Hines tender words about being away from loved ones at Christmas. "How I Love This Time" reveals the connections that this season produces, and "My Wish" is a moving blessing for the holiday that encourages us "to be someone else's light."
This warm album is made all the more moving because Justin Hines is sharing his musical gifts "to be someone else's light." Hines has Larsen's syndrome, a rare genetic joint condition, that has confined him to a wheelchair. He has been participating in fundraising and disability awareness events since he was ten. He founded the Justin Hines Foundation to help individuals with disabilities who are in need. You can find out more at: http://www.justinhines.org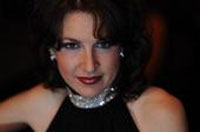 Alexis Cole with family and friends
The Greatest Gift: Songs of the Season
Motema
A benefit for the World Bicycle Relief
Another impressive holiday album I found was Alexis Cole's The Greatest Gift: Songs of the Season. This album presents 14 traditional carols done up in a modern fashion by jazz singer Alexis Cole and a boatload of family and friends who are singers and musicians. The resultant batch of carols have elements of jazz, island music, pop, and world elements.
"Hark! The Herald Angels Sing" is a Calypso version, while "God Rest Ye Merry Gentlemen" has not only a jazz feel but a 40s feel. "Rise Up, Shepherd, And Follow"is given a South Asian bent with the addition of chanting and tablas and tambura, but it soon turns into jazz that Sun Ra would envy. Then Cole turns "O Come, O Come, Emmanuel" into a samba. Then, there is "Away in a Manger" that starts out as a modern gospel number but soon morphs into Brubeck. And, "Silent Night" becomes a moody, dark New Music piece.
The Greatest Gift: Songs of the Season not only is a wonderful listen this holiday but sales from the CD got to support the World Bicycle Relief, an organization that provides bicycles to families as an essential part to disaster and poverty relief.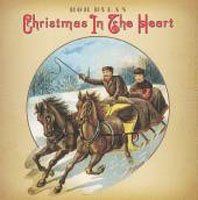 Bob Dylan
Christmas in the Heart
Sony
This has to be the most unexpected holiday album released this season. Dylan's voice unfortunately doesn't do any of these songs any justice, especially when his voice is pitted against some extremely sweet voices. However, his "Christmas Blues" is rootsy, his arrangement of "Here Comes Santa Clause" is bouncy, and his Texas-swing version of "Winter Wonderland" is fun. But the slower, tender holiday tunes and carols are painful. But, well, it's Dylan. And, if you are into holiday music, you have to have this album in your collection because–well, it's Dylan.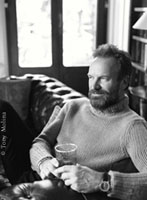 Sting
If On a Winter's Night
Deutsche Grammophone
Release Date Oct 26, 2009
Sting produces one of the finest holiday albums this season. You'd expect a singer of his caliber to handle holiday material with flair, and, by Christmas cranberries, he does. Some selections are familiar, such as   "Cherry Tree Carol," "Lo How A Rose E'er Blooming," and "Soul Cake." Others are English traditional carols and folk songs that we don't hear often in the US. All of these, mixed with Sting's vocal interpretations and a group of traditional acoustic instrumentalists, creates an album that shines.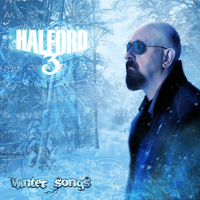 Rob Halford
Halford III: Winter Songs
Metal God Entertainment
For something unexpected and decidedly different, check out Rob Halford, the frontman for Judas Priest, in his new holiday album. The songs range from hardcore to pop with metal instrumentation. His multi-octave voice shines on traditional carols, drawing forth delicious vocals that could be destined to knock holiday pop artists like Barry Manilow and Perry Como from their garland and tinsel thrones.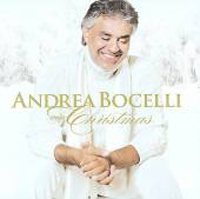 Andrea Bocelli
My Christmas
Philips
You expect an Italian tenor to be able to handle traditional Christmas carols with aplomb, but being able to translate that talent into popular tunes like "Blue Christmas" is amazing. Bocelli does a fine duet with Natalie Cole on "The Christmas Song" and sings a counter melody over the top of other singers in a refreshing version of "Jingle Bells." Sweet.
The SonicBids Lounge
Welcome to the holiday SonicBids Lounge. It's a little crowded tonight because not only are we gathering to celebrate the holidays but also the launch of my book, The Bowdancer, from Breathless Press. I'm really excited about partying with everybody tonight. Let's grab at drink at the bar and let me show you around.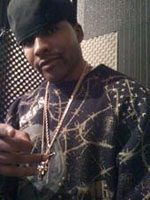 Well, hey, Merksmilez, it looks like you're getting a refresh from our bartender. All of you should really keep an eye this young hip-hop artist from Yonkers. His debut album, Just That ILL, was released this summer and shows off this young talent's chops. Not only is he a recording artist, but he's also an entrepreneur, operating Ill View Incorporated, a management company designed to promote elitist artists who offer a positive, healthy image that is inspiring to today's youth. This young man is going make his mark in the music industry and impact today's young people. Happy Holidays, Merksmilez, I'll catch you later.
http://www.sonicbids.com/epk/epk.aspx?epk_id=161782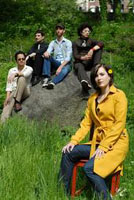 Photo By: Jon Vafiadis
Over here at this big booth is Katie Locke and Bullet Proof Tiger, a terrific new band from Brooklyn. They've been together just about a year and are creating thoughtful original music for pop/soft rock audiences in New York and Boston. Led by frontwoman Katie Locke who sings and handles the keyboards, the band's sound is further enhanced by the talents of Nick Diaz on guitar, Bryan Ladd on bass, Evan Howard on drums, and Lucas Madrazo on percussion. Lucas also adds tight backup vocals.
Katie Locke and Bullet Proof Tiger's sound could also cross into the Americana or Adult Alternative radio realms. It's very listenable. The band pulled their sound together into a self titled album that came out this year. You have to check it out.
http://www.sonicbids.com/epk/epk.aspx?epk_id=73093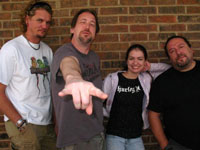 Another female-fronted band is at the next booth. Little Morphine Annie, from Dallas, is a hard rock/ metal. Jennifer Gaither brings a Joan Jett energy to her vocals. She's supported by Everett Newton on   guitars, Jace Herman on bass, and Andre Avelar on drums. They rip and howl on stage, even though they don't quite look like the hardcore they could become. They also have a self-title album that came out this year. These rockers really need to get on the road. There are plenty of fans outside of Dallas who'd love these guys.
http://www.sonicbids.com/epk/epk.aspx?epk_id=233621&poll_id=&name=&skin_id=&submission_id=&lv=1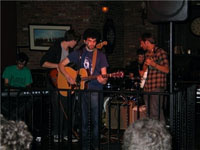 At this big table is another New York band. Meek and The Marksmen are from Red Hook, but they tour all over the Northeast and have even ventured to Chicago a time or two. These guys have been around for a couple of years, but they didn't finalize their lineup until last year. The current musicians come not only from New York, but also from Boston and San Francisco. Led by Meek (Evan Uhlmann) who handles vocals, rhythm guitar, and songwriting duties, the band is producing pop/rock that could cross over into Americana because of the strong storytelling style. They have a creative bassist,   Dan Vernam, who keeps the band in the pocket but also can embellish around the melody line. Will Vitale's lead electric guitar creates color and punches up the instrumentals.   Zach Seman's piano and Evan Garcia-Renart's drums round out their sound.   Meek and The Marksmen released its first EP in July of this year and have been in the studio working on a   full-length album.
http://www.sonicbids.com/epk/epk.aspx?epk_id=39115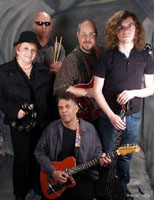 Close to the stage here is another big table. Everybody brought their entire entourages with them tonight. I'm glad to see all of the talented folks, especially The Essentials, a classic rock-sounding band that has been the best kept secret in Swedesboro, New Jersey. This five-piece began several years ago as the brainchild of   Art Perry (vocals, guitar) and Nancy Gibson (vocals, shakers), songwriters who began adding members to their duo over time. Their current lineup has been with them since 2002 and crosses generations. Kevin Joella plays lead guitar, keys, backing vocals and also adds a few songs of his own. Eddie Albrecht plays drums, and Louie Vasile, the young pup of the bunch, plays bass.  
The Essentials' sound drifts through decades of rock, including early 50s and 60s-type sounds right up to the 80s pop/rock era. They also dip into blues, surf, and some country. They do originals as well as a truckload of covers. Their latest CD,   Sunny Day, was the fifth that Art Perry has recorded and was released this fall. If you get a chance this season, check out their single "A Jerry Springer Christmas."   It's an absolute hoot–and totally not like their normal sound.
http://www.sonicbids.com/epk/epk.aspx?epk_id=194788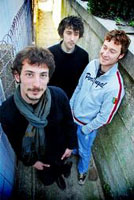 We're especially honored to have Deep Samadhi here all the way from Senigallia, Italy. This trio produces a British rock sound, with lyrics sung in English. This band isn't just pretty faces with instruments. Jacopo Gambini Rossano, who sings lead and plays guitar, has a book of poetry, I Riti Che Non Ci Hanno Tramandato, published in 2008. Matteo Sideri, their drummer and backup vocalist, earned a degree in sound engineering degree in England, and Niccolo Urbani, the bassist, has a degree in environmental science, specializing in acoustics. They write intelligent songs in another language, play extremely well, and keep experimenting with their sound while they're trying to say something. Their debut EP, This Is Now, came out this year.
http://www.sonicbids.com/epk/epk.aspx?epk_id=188843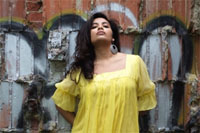 I see they've met Nadia, a beautiful singer/songwriter originally from Alberta, Canada, and asked her to join their table. Living now Brooklyn, NY, she is carving out a new pop/rock sound with catchy hooks, intricate melodies, and tightly-written songs. Her vocals are dynamite, showing not only a wide range in style (hard rock, soft rock, pop) but a versatility in delivery. Nadia recently released her debut album, Arrival, which was produced by Grammy-nominated   producer Alex Elena and Josh Valleau. Nadia doesn't have a regular backup band but performs with a rotating group of musicians. So, I'm glad she's found the gracious hospitality of Deep Samadhi tonight who will show her their Old World charm and chivalry.
http://www.sonicbids.com/epk/epk.aspx?epk_id=79634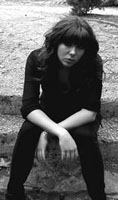 Well, we can't forget another female-fronted band that's at the next big booth. Laura Lee Bishop, a southern rocker from Austin, Texas, is here with her backup band. Cody Brown and Neal Davis are the guitar shredders and fingerstylists in her band. Alex Ferreiro plays bass and John Michael Taylor takes on the drums.
Laura Lee herself plays acoustic guitar and sings lead. She belts, she croons, she wails. She sometimes sounds like Allison Krouse, sometimes like Stevie Nicks, but most of all like Laura Lee. Her lyrics speak of love, strong women, and an indictment to the hollow songwriters of the music industry. Laura Lee is a songwriting force that will not be stopped and she's one whose career I'll especially want to follow. She's destined for great things. Check out her new album, Fire, that came out a few months ago. Welcome, Laura Lee. I'm glad you could join us.
http://www.sonicbids.com/epk/epk.aspx?epk_id=228591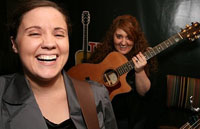 And over here at a big table beside the stage is Karen & Amy Jones, that harmony-driven acoustic pop/rock duo from Philadelphia that has been dazzling audiences in the Northeast. With very different approaches to music, these sisters were both classically-trained before turning to acoustic rock in a style that drips with mood and harmonies that could only come from siblings. They trade leads on the woman-affirming songs they write, which are wrapped up in infectious soaring melodies. The Jones sisters both play guitar, and, frankly, that alone is enough to support their voices. This year was a banner year for them. They released their debut album, Daphne in Winter, and they were also selected to perform in World Cafe Live's Beta Hi-Fi Songwriter Sessions. When Karen & Amy Jones aren't touring or recording, they are active with   Musicians On Call and   LIFEbeat (a non-profit that fosters AIDS prevention).
http://www.sonicbids.com/epk/epk.aspx?epk_id=58592&poll_id=&name=&skin_id=&submission_id=&lv=1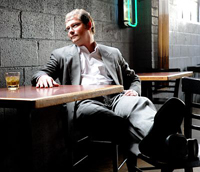 Sitting with the sisters is John Swanson, a singer/songwriter from Denver, who is dishing up tasty jazz tunes in the big band swing style. Accompanying himself with slick jazz guitar, John is making a name for himself in Colorado. His vocals are reminiscent of crooners of an other era, but his clever songs but him in this century. That makes his work multi-generational, allowing him to play clubs for wide audiences. He has two LPs out. Say Hello to Lou was released in 2007 and his latest, We Can't Party Like We Used To, came out this year.
 http://www.sonicbids.com/epk/epk.aspx?epk_id=116150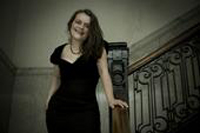 Let's grab a seat quickly because Sunday Wilde, a blues and jazz singer from Ontario is setting up. She'll be the first of two sensational female singers who've come out to join in our celebration.   An incredible vocalist, Sunday has played all over the logging and mining towns of her region, moved into coffeehouses and blues clubs, and finally landed some slot at large festivals in Canada. She writes honestly about life with a maturity and grit that ought to come from a 70-year-old blues singer who'd seen it all and done it all. Sunday's vocal delivery often sounds like it was taken right off an old 78 blues record. It's that authentic and from the gut. In 2006, she recorded her debut album, Black Pearls of Wisdom, with Reno Jack. Tonight, Sunday's promised to tease us with selections from her second album, Broken String of Pearls, that came out this year. It captures that vintage blues sound with instrumental backups from Ecuadorian David West who plays a custom double sided guitar, bassist Tom Sinkins, Wolfe Wall on flute, cello, and clarinet, and Sunday on piano. She might even treat us to a tune or two from her third album that she's working on that will be released in 2010.
http://www.sonicbids.com/epk/epk.aspx?epk_id=217943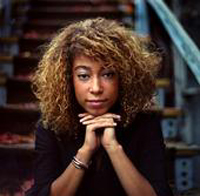 Following Sunday will be Myra Flynn, another singer/songwriter from the Northeast. Myra hails from Burlington, Vermont, and is joined by her band Spark. That's Paul Boffa on guitar and bass, Aaron Carlino also on guitar, and Lissa Carlino, who adds great backup vocals. Myra, by the way, also plays keyboards while she sings the original songs she's crafted. But, you know, Myra's voice could deliver any song, especially any old style R&B, soul, or jazz tune. Yet, she's chosen to write in a pop/rock vein that is so rich. She's been compared to Norah Jones, Erykah Badu, and Leela James. It is no wonder that she's opened for big acts like Ivan Neville. Like me, she's also a working journalist, and I feel honored that she's here helping us celebrate my book launch and the holidays. She has a new album, Crooked Measures, that was released in June of this year. You all owe it to yourself to give it a listen. I hope she sings "Miss Independence" tonight. I can't wait.
http://www.sonicbids.com/epk/epk.aspx?epk_id=201036
Well, I'm going to refresh my drink and find a seat up front so that I can really enjoy our show tonight. You all have a great time celebrating Chanukah, Christmas, Yule, or Kwanzaa. And have a very healthy and prosperous New Year. L'Chaim! Till next month.
Written By: Janie Franz — jfranz@skopemag.com