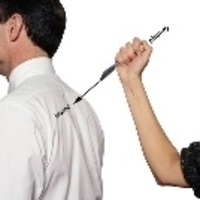 You Are Home is solely made up of Matthew Dake as bassist, multi-instrumentalist & songwriter and Phoneyhome is his baby.   The creation of this band though goes back to the brain work of Dake and a drummer by the name of Breighton Engeman.   Engeman eventually left the band and in return left it all up to Matthew to bring it all home.   Dake has done just that by inventing a piece of work that is far from phony.   This record is quite the opposite as it produces a highly original taste of music.   There was extra help in the studio to make this audio art display come to life.
You Are Home's sound is definitely unconventional with the bass and drums being at the core.   Dake then adds in a progressive rock feel to go along with moments of psychedelic, electronic grooves.   The entire project is instrumental and it comes off as extremely mind-bending & creative-to-the-bone.   Matthew Dake will take you on a journey through sound by way of five songs of complexion.   He will take you on a trip where you will not feel like you're home; you will feel like you've entered another world.
What I picked up on was some impressive use of sound here by way of instrumentation & electronics.   It appeared, to me, to be an eruption of audio to make way for a musical explosion.   The tracks were all very cool, hip and lively but also distinctly different, tribal & trippy at times.   I would even combine hypnotic and trippy to say a lot of this material was tripnotic.   Wildly intriguing music to go along with some true rocked out moments thanks in big part to the bass 'n' drums combo.   There was even a warped out effect throughout most of Phoneyhome that was immensely noticeable.  
The last number, "bodyhome (for Merrill)", is so out-of-the-ordinary with its magical rainbow imagery.   Here you are hearing a wonderful array of sounds/sound effects coming from all directions.   You get spacey notes with a very inter-dimensional aura.   Enter the galactic as you travel into far reaches of the universe.   Join Matthew Dake as you proceed to blast off into another realm of music making.   For more on You Are Home and the new release, Phoneyhome, SKOPE out www.myspace.com/emoherauoy.  
By Jimmy Rae (jrae@skopemag.com)
[Rating: 3/5]