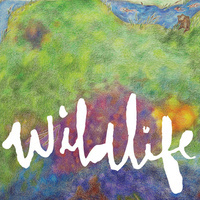 According to the bio of Wildlife, the latest full-length from Headlights, the record stems from some very troubled beginnings. If that's the case, it's worth asking this Illinois foursome exactly what they did to find peace with these troubled beginnings, as Wildlife easily settles in as one of the most endearing records of 2009.
Wildlife is an apt title for the record, considering the natural and seemingly organic depth of levity that moves in spades. Stretching and building with a fluency best heard on records by Broken Social Scene and the like, Headlights are showing themselves to be the kind of band that, while seemingly cerebral in its appeal, inspires a wealth of aural delights after only one spin.
"Secrets" features joyous cycles of keyboards that bob and weave with a distinct pleasure, quickly lending its vibe to the weightless, dreamy swagger of "You and Eye." The wealth of vibes heard on Wildlife aren't really worth classifying, though its worth noting that in the absence of a new Belle & Sebastian record, there still remains heartfelt and moving dreamy pop records such as this one to fill that void. What will be heard almost immediately as a boisterous dream-pop breakout release (Not that there's anything wrong with that) will almost certainly reveal itself to listeners as a touching, buoyant listen in just a few more spins. Take some time and get cozy with this one.
By Joshua Kloke
[Rating: 4/5]