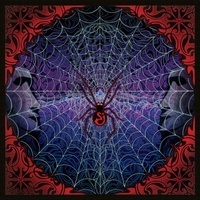 Live albums can be a very hit-or-miss affair as it is hard to capture the energy of a concert in a recording without any visual clues as to what is going on behind the music. Making a live album even more problematic though is having it as a compilation of tracks from different concerts from different years. It takes a rare band or artist who can successfully make an entertaining release from a compilation live album.
Well, The String Cheese Incident is one of those bands because its latest, The Best of Trick or Treat (which drops on Oct. 27), is a worthy listen that captures some of the best moments of the jam band's famous Hulaween shows. Those concerts are some of the most treasured among jam band fans because they feature The String Cheese Incident playing a full concert of cover songs on Halloween.  
As for The Best of Trick or Treat, it is a double cd set full of songs culled from those shows as far back as 1998 and as recent at 2004. Not surprisingly, the recording shows the band at the height of its musical powers and it reveals the band is great at playing songs from any genre. The band here tackles songs from such diverse artists as The Clash, Bob Marley, The Beatles, KC & and the Sunshine Band, and Nelly.
With such a wealth of diverse material on this two-disc set, it is hard to pick out the highlights from this release but the most stunning include the smoking version of the Doors' "LA Woman", the gloriously funky rendition of KC & and the Sunshine Band's "Get Down Tonight," and wonderfully odd experience of hearing Nelly's "Hot in Herre" followed by Black Sabbath's "War Pigs."
Truth be told, some of the tracks on The Best of Trick or Treat go on a little too long but there is no doubt all members of The String Cheese Incident are extremely gifted. Bill Nershi and Michael Kang provide some excellent guitar solos and drummer Michael Travis and bassist Keith Moseley create a fantastic rhythm section on every track. The MVP, however, is Kyle Hollingsworth who shines on piano and keyboard.
Now, back to that criticism that compilation live albums suffer because of a lack of cohesiveness, that is partially true here. The first disc feels more like an actual concert due to the fact that all of the songs were from either the 2000 or 2003 Hulaween show. However, the second disc is more scattered because there is one or two songs each from various shows.
Nevertheless, there are too many fine individual moments on The Best of Trick or Treat to savor and if one wants to hear the complete shows, one can actually buy a nine disc box set featuring seven shows in their entirety. Also, with the band currently on hiatus as its members work on side projects, this release is a good keepsake of the band's finer moments.
Author: Todd Sikorski
[Rating: 3.5]