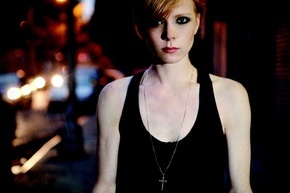 The brand new video for the title track of Lissy Trullie's album Self-Taught Learner is available for viewing.
Self-Taught Learner was released last week Tuesday, October 20th on Downtown Records. The album is a remastered version of last year's EP.
[youtube 9NZhG1CoJ-4 nolink]
Lissy Trullie is performing in New York City's Bowery Ballroom Monday, December 14th.