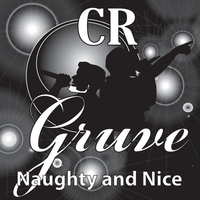 Two men make up CRGruve and they are bringing you some Naughty and some Nice. This Portland, Maine-based duo offers up a fun & party-like atmosphere that everyone can jam to. They go by Craig Handley & Ramone Jones and they are set to take the world by storm with their infectious sounds.
It is worth noting that Handley and Jones are best of friends on and off the stage. Band chemistry is very important in which some either have it or don't have it; CRGruve have got it and then some! Connecting as performing artists is one thing, but connecting with your listening audience is another. But guess what, Jones & Handley get this job done also by making it all easy-listening and fun-minded.
CRGruve's style is freshly original with elements of rap/hip-hop, rock, pop, R&B and even some jazz. Craig handles the singing while Ramone spills the rhymes and it's truly awesome to hear. Both members have very different musical tastes/backgrounds with Handley heavily influenced by alt-rock, rap and R&B and Jones on the other hand having a deep love for hip-hop and his hometown Chicago jazz & blues. Two completely different worlds collide together to make up one incredibly fly EP.
The record starts up with a very smooth swag and cool blend on "Lunar Dance" that makes everything all hot 'n' fresh. Next up is "Senorita" that has some beautifully-sounding Spanish impressions gelled with rap lines that makes for a great all-around-sound. Track three, "Water", is exactly that as the flow is smooth as ice. Handley emphasizes this smoothness even further by singing "She moves her body like water" & "thirsty for a taste you see". The next installment is a funny number about not a MILF, but a FILF. The song is "Filfy (Father I'd Like to Freak)" and offers a hot club dance beat that kicks in later on. I couldn't help but think of 2 Live Crew's famous and catchy line when I heard this hot beat: "Too Much Booty in the Pants!" "Dance!"—Hell yeah!!! Song 6, "MILF Song", is now aimed at all you MILFs out there where CRGruve make it a funny-spirited love song with some R&B flavor. Next on the list is "Frisky", which I was personally really feeling because of its jazzy, hop-pop sensations. And to end all things on a high note, the track, "Bounce", is just crazy hype with a filthy & nasty beat that has some party hooks to die for! This final track is definitely a crowd-pleaser that will make you move and get down–Uh-Oh, Watch out Now!
CRGruve have referred to their music as Hip-Pop, but I'd like to call it Hop-Pop with a slice of Nice and a side of Naughty. It's hoppin' and it's poppin', so therefore Hop-Pop! With this being their debut EP and a new album in the works, watch out for these two cats from Maine. Buckle up and get ready to take an exciting ride with CRGruve and their diversified sounds. And it all comes back to simple as Handley comes up with a solid piano line in the studio and Jones then handles the beats set to a simple melody. It all starts with simple and ends with simple for this duo as they prove that simplicity can be a highly efficient tool. Even getting major attention/recognition from Virgin CEO Sir Richard Branson, CRGruve are about to hit it big with this one ladies and gents. For more on CRGruve and their on-fire debut release, Naughty and Nice, SKOPE out www.crgruve.com.
By Jimmy Rae
[Rating: 4.5/5]