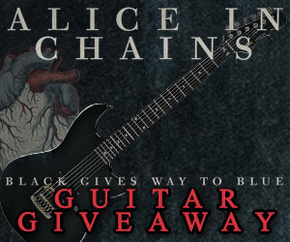 To celebrate the release of Black Gives Way To Blue, Alice In Chains and Skope Magazine are giving one lucky fan a chance to rock out with a brand new guitar. Enter now for your chance to win a G&L Rampage Jerry Cantrell Signature model signed by the band.
Black Gives Way To Blue features the No. 1, riff-driven single "Check My Brain" which has been hailed by Spin as "one of the catchiest songs of Alice In Chains' history."
This contest ends on October 20!