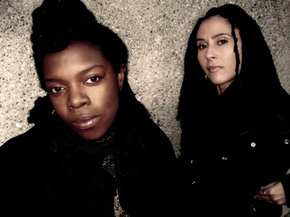 This is a slice of downtempo/progressive soul goodness, with a heavy dubby bassline. The Angel's production paired with Jhelisa's soulful vocals make this a magical collaboration.
The Angel is an accomplished producer/composer who has scored films such as Boiler Room, Kidulthood and many others. Her productions as an artist range from hip-hop to drum n' bass to dub and downtempo.
Jhelisa is perhaps best known the soul/acid jazz classic "Friendly Pressure", although she has many more credits to her name.
"Ultra Light" by The Angel ft. Jhelisa: