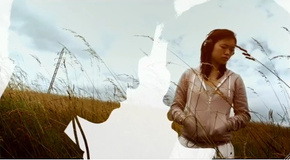 Swedish italo-disco artist Sally Shapiro is excited to release a brand new video for the first single, "Miracle," off her sophomore release, My Guilty Pleasure, out now on Paper Bag Records!  
A little bit about the making of "Miracle" according to Sally and her producer Johan Agebjörn, "This music video is directed by Will Joines, whom we had the pleasure to shortly meet during our one and only (and short) DJ tour to North America. He photographed us during the appearance in New York and was really nice. We like his work so we had him to direct this music video together with the producer Gilana Lobel and a few more people."
Sally Shapiro "Miracle" from the album "My Guilty Pleasure" from Paper Bag Records on Vimeo.