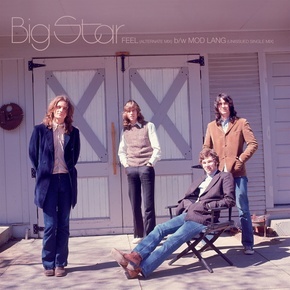 Rhino is releasing Big Star's 4-disc boxed set which includes 98 tracks spanning from 1968-1975.
This power pop band created music that turned artists as diverse as Cheap Trick, R.E.M., and The Replacements into Big Star fans. The 4-disc boxed set, Keep an Eye on the Sky, includes extensive liner notes, rare and never-before-seen photos, and insightful essays about the cult of Big Star and the band's history.
These influential tracks will be released September 15, 2009.
Listening Party Links – WMA:
Listening Party Tracklist:
1. In The Street – Alternate Mix
2. Thirteen – Alternate Mix
3. When My Baby's Beside Me   – Alternate Mix
4. Back Of A Car – Alternate Mix
5. I Am The Cosmos – Chris Bell
6. Lovely Day
7. Jesus Christ – Demo
8. Thank You Friends
9. Till The End Of The Day