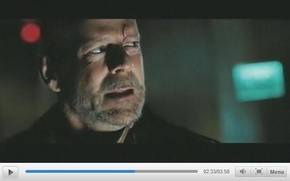 Breaking Benjamin has just premiered their new video for "I Will Not Bow" on MySpace. The video for the hard-hitting rock track features new footage from the upcoming action thriller movie Surrogates starring Bruce Willis.
"I Will Not Bow," the first single from the band's forthcoming album Dear Agony, blazed onto the airwaves this past week landing as the #1 most added song to rock radio.
Dear Agony will hit stores on September 29th. For more information on Breaking Benjamin visit www.ShallowBay.com and www.MySpace.com/BreakingBenjamin.
"I Will Not Bow" video:
[myspace 62208288 nolink]