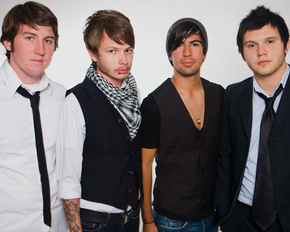 Terra Terra Terra have now released their sophomore album Mind Like A Man, Soul Like A Child via Round Kid/Bonded Records.
Hailing from Orlando, FL, Terra Terra Terra consists of Loren Taylor (vocals/guitar), Matthew Hagelberger (guitar), John Dye (synth) and Isaac Eisenhauer (drums).
Influenced by bands like LoveDrug, Incubus, and Pink Floyd, Terra Terra Terra have an electric and passionate feel with tracks that range from solid rock to powerful ballads. With their recent release, Terra Terra Terra look to continue their extensive touring and rapidly expanding fan base.
Terra Terra Terra "Transmission Lost" from Visually Inklined on Vimeo.