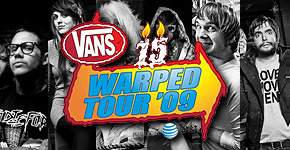 It's Saturday, June 20th. In six days, is the kick-off of the one and only Vans Warped Tour in Pomona, CA! Since it's not very likely you'll be able to see every band perform that day, Skope has picked six bands you definitely shouldn't miss when the the tour comes to your city!
3OH!3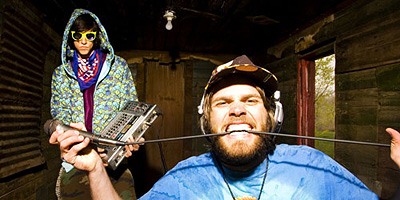 Do you drive a car? Do you use it's radio? Then you've most likely heard this white-rap/electronica duo's single, "Don't Trust Me". Say what you want to say, but if there's a party happening at your date, it's most likely by the hands of 3OH!3. They are known for having unpredictable live shows, from throwing money into the audience to  throwing Katy Perry  into the audience.
Versaemerge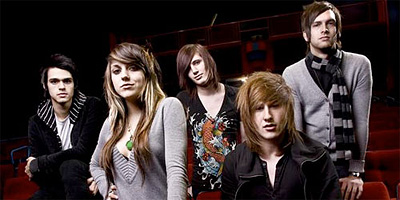 If you've been paying attention to us, you should already know who this band is. We did a live review and interview! Versaemerge is a female-fronted theatrical pop-punk quintet from Port St. Lucie, FL who are more than capable of proving they are no Paramore 2.0.
 A Day To Remember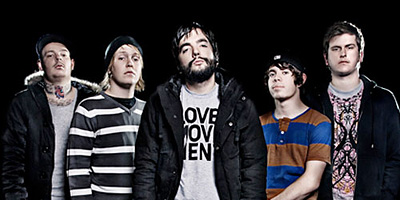 Who would've thought two of this year's must-see bands would both be Florida? These post-hardcore rockers are from Ocala, FL and have made themselves a huge fanbase with their ability of "mixing death metal grunts with the brash melodies of pop-punk". But don't take them to lightly because of the "pop-punk" incorporation; They are still a hardcore metal band that will have one of two of the biggest mosh pits…
The Devil Wears Prada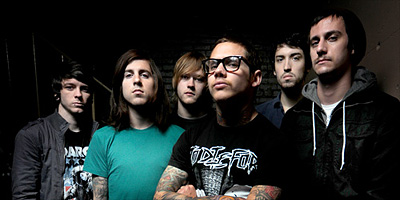 …this is the other band that will probably be the reason behind a huge mosh pit at Warped Tour. The Devil Wears Prada, despite their name, are one of the hugest bands in today's hardcore metal scene. They even shared a tour with A Day To Remember at the beginning of the year. Two bands with that much brutality under one roof doesn't sound too safe. Nevertheless, if you are a fan of the hardcore or metal, you probably don't need to know this already but, make sure The Devil Wears Prada is one of the bands you take the time to see at Warped Tour.
Chiodos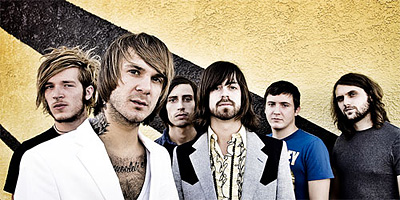 Yet again, another hardcore band to present towards you. But what makes the Chiodos different and in turn creates a whole new fan base is the extraordinary vocals of Craig Owens. While some may find it too much, Owen's voice may be of the greatest voices in the scene right now, being able to rise up from the metal growls to high-pitched poppy singing. This is the same man who last year on Warped Tour actually walked on top of the crowd. Yes, you read that right.
 Forever The Sickest Kids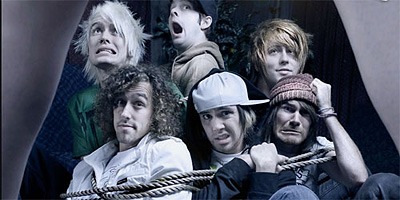 If the hardcore metal bands above were too much for you, don't worry, there are still some bright sunshine-y pop-punk bands on the Vans Warped Tour. And out of all them all, the one who stands out the most is Forever The Sickest Kids who have grabbed a huge fan base of  teeny boppers and even have Disney star, Selena Gomez, singing on one of their songs.