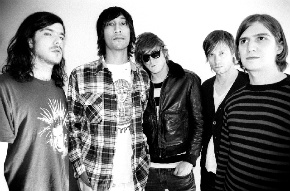 With regard to album titles, Rewild is as apt a mission statement as Brooklyn band Amazing Baby could get.
Formed out of the remnants of many a Brooklyn band, Rewild is the product of love and sustaining the loss of it, a car crash, a fourteen-piece orchestra, and the desire to make sense of – or escape — their surroundings.
AMAZING BABY "REWILD" out on shangri-la music on 6/23/2009.
"Headdress" video:
[myspace 57645877 nolink]
Stream "Smoke Bros":