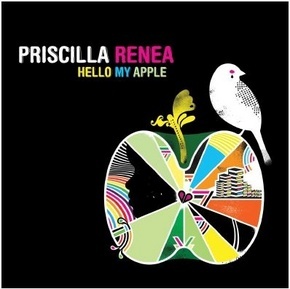 As a pop-music singer/songwriter whose styles unite like a teen's iPod on shuffle, Priscilla Renea is a true product of the Internet Generation.
Having already showcased her musical talents to over a million viewers from the comforts of home, she has been self-promoting her musical craft on YouTube for a little over a year. Since then, Priscilla's songs have had over 1.6 million views, over 30,000 channel subscribers and scores of imitators.
Now signed to Power/Capitol Records, fans can finally experience this YouTube-sensation beyond the webcam with the release of her debut EP Hello My Apple (released March 31).
'Hello My Apple' audio stream: