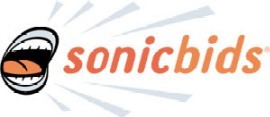 Welcome to another amazing month of music from the incredible musicians that make up the Sonicbids.com community. We have selected ten bands to feature this month. We chose these bands for various reasons but most importantly we love the music they are creating.

State of Emergence
www.sonicbids.com/stateofemergence
To help kick off June "A2W" we did not have to travel far to find the next band coming out of NYC. State of Emergence is a rock band that truly kicks ass. The music is hard and relentless. The lead singer Matt Van Bockern has got a voice that goes from 0-60 in seconds. What we love about SOE is that they are true to the rock genre and do it so well. In  April of this year the guys released their self-titled debut album. You can get a good taste of their sound on their EPK as they posted over 10 tracks. A single that we are still playing in the Skope offices is "(A)pathetic." This song grabs the listener and holds them for over 3 minutes. If you are lucky to read this by 6/16 and are in NYC check the boys out at Arlene's Grocery.  It must also  be note that SOE  made it to the U.S. Finals for the Emergenza Festival here in NYC and will be playing for a chance to play Taubertal Openair Festival in Germany in August.   That final battle will occur at Webster Hall on July 10!    They have also gotten involved in a charity, Americans For Suicide Prevention:  

Isabel Valencia aka ISA
www.SonicBids.com/ISA
This next A2W selection is really a breath of fresh air. Everything about this next female musician is the real deal. Coming out of Hollywood, CA is ISA. Isabel Valencia aka ISA is a rock artist with Latin roots. ISA was born in Colombia and had to endure under the violence that Pablo Escobar brought on the region. It was her music that helped her escape the madness and survive. She still does not know who left that guitar under her bed but we are grateful that they did. After high school, Isa attended The Fine Arts University of Colombia as a music major, then dropped out to move to Los Angeles when she was twenty years old. One look at ISA and it is hard not to recognize what a beauty she is. Then you put her music on and it all comes together. It is amazing what mass appeal ISA has in the palm of her hands. On her single, "My Life Is Wonder" you really can feel her pain & struggle in her voice & instrumentals. Her voice is unique enough that you cannot compare it to anything you heard before. ISA uses her music as an outlet to tell her story and that is what music is all about. We are excited about ISA and are anxious to see how far she goes because she will only get better from here.
Static Cycle
www.sonicbids.com/staticcycle
Next up is an incredibly talented group of five guys from the great state of Alaska. They make up the very capable band called Static Cycle. We really took alot of time dissecting this group. Their look and sound is right on. The lead singer is a young man named Jared Navarre and his voice is commanding along with the heavy guitar riffs. One song in particular is "Meet Again" which we feel shows what Static Cycle can do. This is a rock band and there is no doubt about it. They are true to their roots and they understand what makes rock sound so good. In early 2008 the band spent two months in the studio with Producer/Engineer Mike Brown (Papa Roach, Breaking Benjamin, Three Days Grace, Garbage) capturing their innovative and gripping style. If you want to check these guys for yourself click on their EPK or grab their 2008 album, 'When We Meet Again.' Their song "Pressure" is kick ass as well.

Andrew Salgado
www.sonicbids.com/andrewsalgado
Next up this month is a young musician coming out of the great state of Illinois. His name is Andrew Salgado and he is about to give other male singer/songwriters a run for their money. The first track we listened to was "You Are The One" and it was beautiful. If you are in love, grab a glass of wine, your lover, and turn that song up loud. Andrew is a breath of fresh air and being that he is only 23 he will only continue to get better. Another gem is "Same Time, Next Life" which is how a pop song should be constructed. Andrew signed with a local independent label, Pina Colado Music. The bottom line is we will be watching & listening Andrew because their is no limit to where he will go. We assume Top 40 Radio is not too far away.
Andrew Salgado playing on ABC7 in Chicago on March 15th:
[youtube FC1gWuux0aI nolink]

Kotadama
www.sonicbids.com/kotadama
Skope: How does it feel to be chosen as an A2W artist on Skopemag.com?
Kotadama: It's great to be recognized as an A2W by an international magazine…
Skope: What have you been working on and promoting recently?
Kotadama: Our debut album "Dichotomy" and singles from the album which we've released first, "See You Tonight " was our first release and is doing great, No1 on the charts at CYN Kiss FM NY!!…
Skope: What about your music do you feel sets it apart?
Kotadama: i don't know whether we try so hard to be different from everything else, but we do try make everything we write relevant in some way, and our music to carry messages and evoke responses from listeners in a positive way. We think music and the power of words has the ability to change our moods, lift our spirits, and there is no better feeling then achieving this whether it be one person or one million.    
Skope: How did you start creating music and what are your long term plans with your band?
Kotadama: we started out playing U2 covers, then we eventually started developing our own sounds. As it turns out, writing our own music became a great opportunity and privilege to write about themes and issues in the world that we're passionate about. our long term plans are to share our music and the underlying messages it carries to as much of world as we can, and perhaps experience it as much as we can while we tour..
Skope: When you are creating music what do you use as inspiration for lyrics & instrumentals?
Kotadama: We're lucky enough to live on a property surrounded by so much beauty, which I think is a very relevant influence on our lyrics and sounds, it's a very pressure free environment, if you were to see where we live, you would know what we mean.
This also keeps us very grounded I think and allows to view the world from a very neutral vantage point.
Skope: What is the most exciting aspect of being a musician in the digital age?
Kotadama: without the digital revolution we wouldn't have had the opportunities we've had to make music. Also with the convenience of sounds that would otherwise be impossible its makes it easier to be innovative.
Skope: What can we look forward to that our readers should know about?
Kotadama: Hopefully lots of world tours, and much more powerful and inspirational music to come